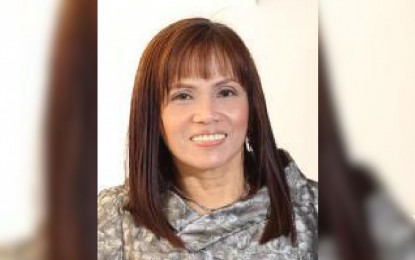 MANILA – The Bureau of the Treasury (BTr) awarded on Tuesday PHP212.218-billion worth of three-year retail treasury bond (RTB) during the rate-setting auction, more than seven times the PHP30-billion offer.
The debt securities, known as RTB 25 since it is the 25th issuance for the government, fetched a coupon rate of 2.375 percent while total tenders amounted to PHP284.183 billion.
In a Viber message to journalists, National Treasurer Rosalia de Leon traced the strong demand for the debt paper to "oozing liquidity" in the domestic economy and the "flight to safe haven."
"Good rates encourage holders to swap," she said, referring to the option for holders of maturing RTBs to exchange their current investments.
The BTr will offer the soon-to-be issued three-year RTBs for swap to similar tenors that will mature in June, the 10-year RTB maturing in October, and three other securities maturing in March, April, and November.
RTBs are intended for small investors since minimum placement is PHP5,000.
Asked for factors that she hopes will encourage the public to invest in the RTB, de Leon said this debt paper provides "better yield than time deposit" and is "safe and low-risk" investment.
"(The) biggest reward is contributing to recovery and nation building," she added.
Offer period for the RTB is until March 4, 2021.
The debt paper may be availed through BTr's website,
www.treasury.gov.ph
; the app
BONDS.PH
; the app-based Overseas Filipino Bank (OFBank); and the authorized selling agents namely the state-owned Land Bank of the Philippines (Landbank) and the Development Bank of the Philippines (DBP), BDO Unibank Inc.(BDO); BDO Capital & Investment Corporation; Metropolitan Bank and Trust Company (Metrobank), First Metro Investment Corporation (FMIC), China Banking Corporation (Chinabank), PNB Capital, RCBC Capital Corporation, SB Capital, and Union Bank of the Philippines (Unionbank).
(PNA)