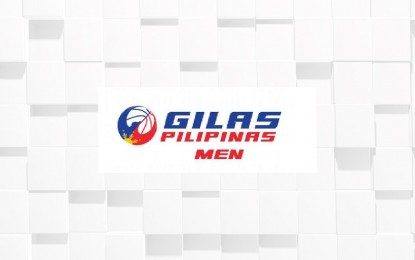 MANILA – The Samahang Basketbol ng Pilipinas (SBP) has named three players who will be part of the special Gilas Pilipinas Men's round for the upcoming Philippine Basketball Association (PBA) Draft.
The SBP announced on Friday the inclusion of current Gilas Cadets member Jaydee Tungcab, former RP Youth Team member Jordan Heading, and big man prospect Tzaddy Rangel to the Gilas round.
"The SBP, as always, is thankful to the PBA for its cooperation as we build towards the Philippines' hosting of the 2023 FIBA Basketball World Cup with Japan and Indonesia," said SBP president Al Panlilio. "We were able to secure five players from the Gilas Draft in 2019 and we're happy to welcome three additional talents in Jordan Heading, Tzaddy Rangel, and Jaydee Tungcab."
Heading was a member of the Energen Pilipinas team that placed fourth in the 2011 FIBA Asia Under-16 Championship in Nha Trang, Vietnam.
Rangel, on the other hand, played for National University in the University Athletic Association of the Philippines before turning pro.
Heading and Rangel are actually teammates at Alab Pilipinas during the previous ASEAN Basketball League season, which was canceled due to the coronavirus disease 2019 pandemic.
Due to the emergence of primary point guard Jason Brickman and the bevy of foreign big men for Alab, primarily Sam Deguara, both Heading and Rangel only got to play limited minutes.
Meanwhile, Tungcab was part of the national team that swept Thailand in the second window of the FIBA Asia Cup Qualifiers in Manama, Bahrain last November.
"We thank the three for their trust and commitment to the program," Panlilio added. "Over a short span, we've seen the development of the program and the players' talents as well and we're confident that the upcoming Gilas draftees will benefit greatly under Program Director Tab Baldwin and his outstanding staff of coaches."
Just like the five Gilas Cadets who were drafted in the previous Gilas draft in 2019, Heading, Rangel, and Tungcab will not immediately join the teams that would draft them as they will be full-time with Gilas Men until they will be released to their mother teams.
This means they could end up playing for Gilas Men in the Philippine Cup if the SBP accepts the guest team invite. (PNA)