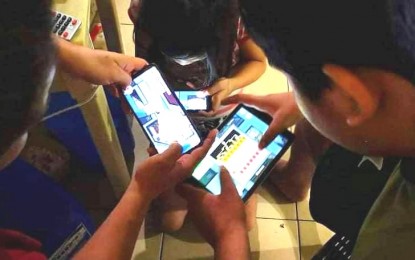 MANILA – We hear some parents complain that their kids are always glued to their mobile phones, "addicted" to gaming. Does that mean mobile gaming is bad? Does it bring any good?

For mom of two, Glenda Flaviano, mobile gaming is actually one of her platforms to bond with her kids.

"Yhana (8) and Kuya Math (14) are very fond of playing mobile games, every day except during school time. I guess they are both responsible gamers because when I ask them to help in household chores, they respond immediately," she told the Philippine News Agency.

Her rule, she said, is that her kids could play as long as they follow her orders.

She plays with them but confiscates their gadgets or cut the internet connection whenever they abuse their time to play.

The 34-year old mom said she appreciates another positive side of gaming, which is enhancing her kids' creativity.

"They became imaginative and have developed a tactical mindset. Also, somehow, gaming enables them to escape reality. So for me, it's a good hobby," Flaviano said.

She sees to it that her kids prioritize school activities and sleep. "They should finish their seatwork and offline activities first, then they can do what they want. Gaming should end at least before 10 p.m. so they could sleep," she said.

They join small tournaments, "clans" or teams. She would allow her son to join bigger tournaments, as long as this won't create conflict with his studies.

Some e-gamers are more serious and are even competing internationally. Just this week, Mineski has announced national tournaments for "Valorant" and "League of Legends: Wild Rift". Winning teams could receive up to PHP10 million in total prizes, and the best team would compete with other top gamers across Southeast Asia.

For Get Entertained Tribe vice president Jil Bausa-Go, connectivity and the available options for smartphones and other devices are a huge contributor to why many are into mobile gaming.

There are firms such as Globe Telecom, which offers scholarships for e-gamers, Go said.

In an interview with the PNA on Friday, psychology professor James Philip Ray Pinggolio explained that most likely, people are into gaming because of the reward system, and the excitement that one feels when winning and leveling up.

"Our brain releases a hormone called dopamine each time we feel excited. This motivates us to continue playing, because the more rewards we get, the more we get excited. We are urged to do more and get more rewards because of the positive feeling that we get," he said.

Since the reward system gives pleasure to the player, the more that he or she gets engaged in playing, to the extent that he or she loses the sense of time and forgets to do other important matters, Pinggolio continued.

Then it becomes repetitive and habitual, he said.

Flaviano also admitted that gaming is "addictive" for her because it exercises her brain.

"In just one game, you have to think of so many things, including tactics and techniques," she shared.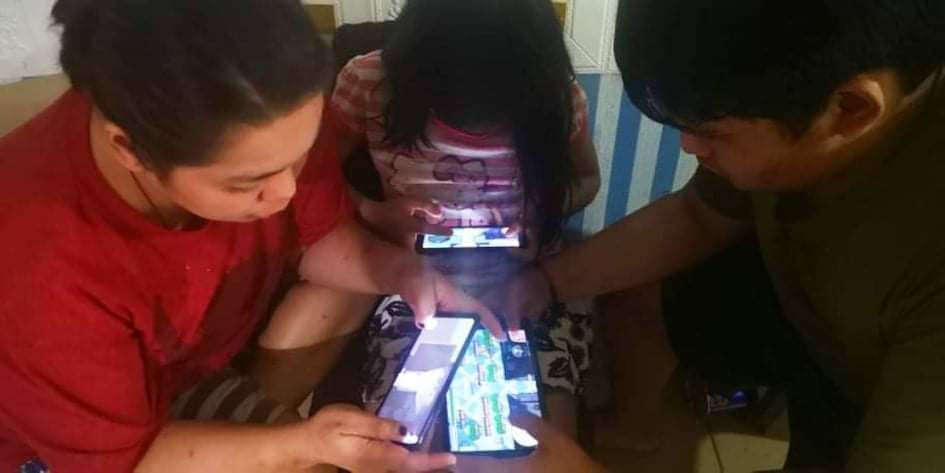 Pinggolio, meanwhile, clarified that there is nothing wrong with playing mobile games. "But if it affects the different aspects of your life, such as self-care, school, work, even the way you connect with your loved ones, then it becomes problematic," he pointed out.

For those who are having a hard time controlling gaming, Pinggolio suggests they seek mental health professionals' advice, and so they could get proper treatment options.

"Counselors, psychologists, and psychiatrists will help them understand addiction and how to control it. In severe cases, they can also be provided with medication if it is already hard to control," he said.

The professor also noted that one should not self-diagnose.

How can a person control himself/herself from getting addicted to mobile gaming? Pinggolio suggests time management. The time being spent for gaming must be balanced with the time spent on other chores. One way is to set an alarm so that the player becomes aware of when the gaming should be halted.

Finding other activities, such as reading, cooking, learning other skills such as dancing and painting, is another way to divert the gamer's attention.

They could also spend time exercising, so the time for gaming would be lessened, Pinggolio said.

Can we or can we not consider excessive mobile gaming an "addiction" for kids since they are still young to understand things? Pinggolio said this depends if the child is more into mobile gaming than into doing important things like household chores.

"Children can be taught easier in terms of setting a schedule or limiting the use of gadgets. It is important for parents and teachers to guide the kids on the right use of gadgets, and just give them a little time to play," he said. (PNA)