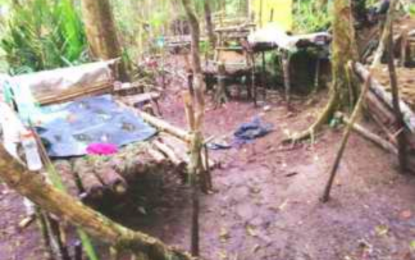 CAMP SIONGCO, Maguindanao – Military forces pursuing Moro bandits in Maguindanao have found an abandoned lair in the periphery of South Upi town in the province.
Lt. Col. Jonathan Pondanera, commander of the Army's 57th Infantry Battalion, said the hideout was discovered on Friday in the village of Pilar following a two-day air and ground assault launched by their mother unit, the Army's 6th Infantry Division (6ID), against the Islamic State-inspired Bangsamoro Islamic Freedom Fighters (BIFF).
In a statement, Pondanera said the directive of 6ID commander, Maj. Gen. Juvymax Uy, was clear – to ensure the safety of the people and restore normalcy in South Upi.
The farming communities, occupied mostly by the Teduray Indigenous Peoples (IPs), have been repeatedly harassed by the BIFF since January 1.
Uy assured the people of South Upi that the military would continue its relentless campaign against the BIFF terrorists.
At the same time, he called on them to support the police and military authorities by providing vital intelligence information.
"Without your support, we in the security sector will have a hard time containing this domestic problem," Uy said.
At least 3,000 families have been displaced by the harassment initiated by the BIFF over the issue of land ownership in several villages in South Upi.
The Bangsamoro Autonomous Region in Muslim Mindanao (BARMM) is also addressing the land ownership and ancestral domain issues in the area. (PNA)