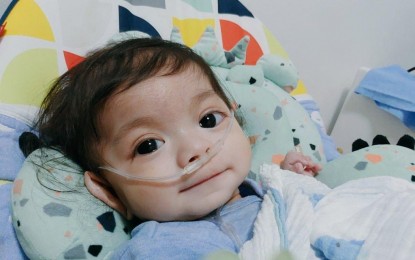 MANILA – At first glance, one-year-old Dimitri Stefan Harper Manalaysay looks like any other toddler who lives a normal life.
But Dimitri is different.
The bright-eyed boy who makes everyone happy with his infectious smile was born with Rubinstein-Taybi syndrome, a rare condition that affects one in 125,000 newborns.
Rubinstein-Taybi syndrome is a rare genetic disorder that may affect many organ systems of the body, according to the definition provided by the National Organization for Rare Disorders (NORD) on its official website.
Babies with Rubinstein-Taybi syndrome usually have distinctive facial features, growth delays, intellectual disability, characteristic abnormalities of the head and face (craniofacial dysmorphism), breathing and feeding difficulties, and urogenital difficulties (dysphagia).
Dimitri has spent only four months at home, staying most of the time at the hospital – two weeks at the neonatal intensive care unit (ICU) and seven months at the pediatric ICU (PICU), his mother, Dea, told the Philippine News Agency (PNA).
'Happy, normal baby'
If you look at Dimitri, you would think of him as a "happy" and "normal" baby, Dea said.
Dimitri, she said, even appears not to have an intellectual disability as he is jolly and loves the interaction with his family.
"Happy baby po siya. Sobra. Napakadaldal. Napakaharot. Ang lambing. Hindi mo po iisipin na meron siyang syndrome kasi sinasabi nila, kapag meron kang Rubinstein-Taybi, syndrome, intellectually, wala kasi 'di ba po severe mental disability siya, sabi nila. Pero si baby, nagre-respond siya (He is a happy baby. He really is. He talks a lot. He is very jolly. He is sweet. You would not think he has Rubinstein-Taybi syndrome because those who are suffering from the rare disease have mental disabilities. But our baby is responsive)," Dea said.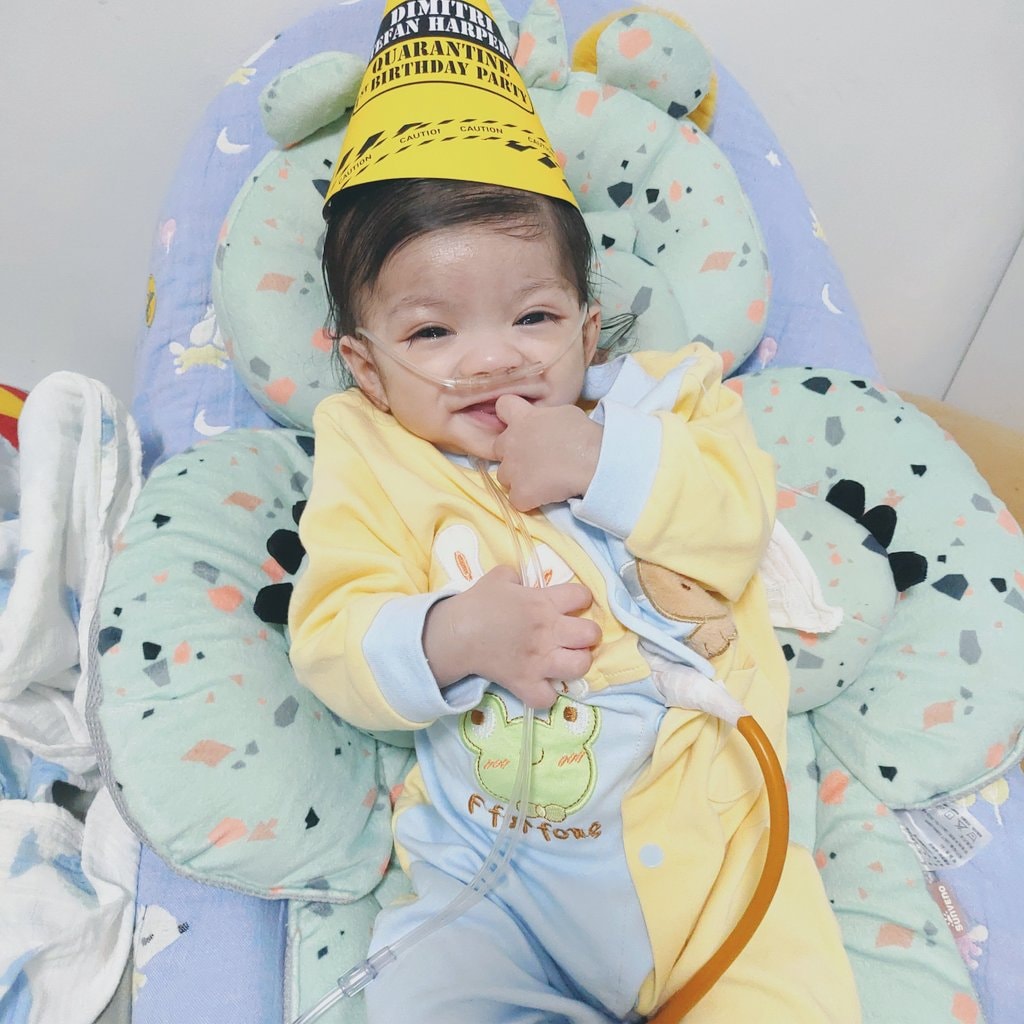 Dimitri also likes hearing his name, as well as the words "I love you," she said, adding that her son also loves listening to songs from Cocomelon, an American Youtube channel that features various songs for children.
"Kapag narinig niya 'yung intro ng Cocomelon, 'yung face niya talaga, magla-light up. Tapos kapag sinabihan mo siya ng 'I love you,' tatawa siya. Kapag tinawag mo 'yung pangalan, magre-respond siya. As in parang normal baby (When he hears the intro of Cocomelon, his face lights up. When you tell him 'I love you,' he smiles. When you call his name, he responds. He acts like a normal baby)," Dea said.
On top of Rubinstein-Taybi syndrome, Dimitri is also battling multiple sepsis, hypoglycemia, pneumonia, laryngomalacia, bronchiectasis, congenital glaucoma, and gastroesophageal reflux disease.
His doctors said he might also be suffering from Hirschsprung disease, a birth defect that prevents newborns and young children from passing stool because some of their intestinal nerve cells do not develop.
"'Yung Hirschsprung disease daw po, partner talaga ni Rubinstein. Hindi pa raw po kasi confirmed 'yung Hirschsprung niya (Supposedly, Hirschsprung disease is a partner of Rubinstein. However, they could not confirm yet whether he has Hirschsprung disease)," Dea said.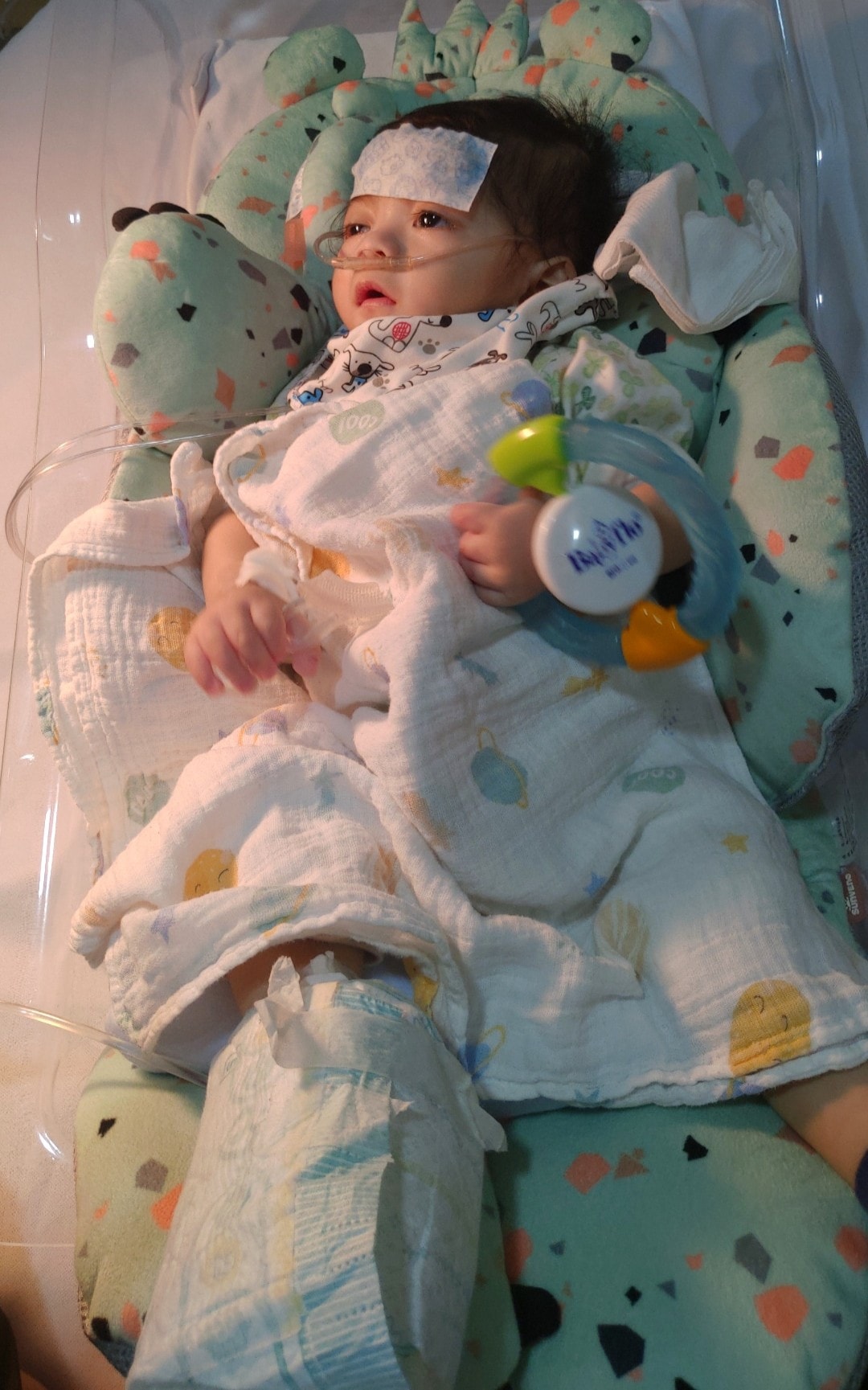 The ordeal Dimitri's family has to go through is no joke, especially now that he is in a "very critical" condition.
After four months of home care, he was rushed to the hospital on January 10, just five days after he celebrated his first birthday, due to high-grade fever and sudden bloating of his tummy.
His parents, Dea and Hyron, were not expecting that Dimitri would be brought back to the hospital, as their child even managed to play with them that day.
Dimitri, who is fed through a gastrostomy tube since he was just three months old, also underwent a colostomy during his recent stay at the hospital because part of his small intestine had a small hole.
He was once again brought to the PICU, fighting for his life after being declared under "very critical" condition.
Dea said doctors had told them to prepare themselves, in case the boy could no longer bear the pain he has long been enduring.
"Right now, very critical siya. Sinabihan na kami ng doctor na mag-ready kami kasi daw anytime… Ganoon na siya kalala (Right now, he is in very critical condition. We've been told to get ready anytime… His situation continues to worsen)," she said.
Dea said Dimitri's doctors are already losing hope but the baby is still fighting.
She said her son was even responding when she visited him at PICU on Friday.
"Fighting pa rin po siya. Pumayag po sila na pumasok ako kagabi kahit 15 minutes. Nakausap ko po si baby. Nagre-respond po siya (He's still fighting. They allowed me to check on him for 15 minutes. I was able to talk to him. He was responding)," Dea said.
She even saw Dimitri's eyes move when she told him "I love you.
"Responding po siya pero hindi siya nagigising. Kumbaga, nagkakaroon lang po siya ng reaction sa ginagawa ko. Halimbawa po, hinawakan ko yung kamay niya, nakakahawak siya pero hindi sobrang higpit katulad ng ginagawa niya sa bahay. Tapos kapag kinakausap ko siya, pag sasabihan ko siya ng 'I love you,' hindi siya nagre-respond pero nakikita ko yung mata niya, gumagalaw (He's not awake. There's just a reaction in everything I do. I held his hand, and he held mine as well. I talked to him and told him, 'I love you.' He was not responding but his eyes moved)," Dea said.
10K tote bags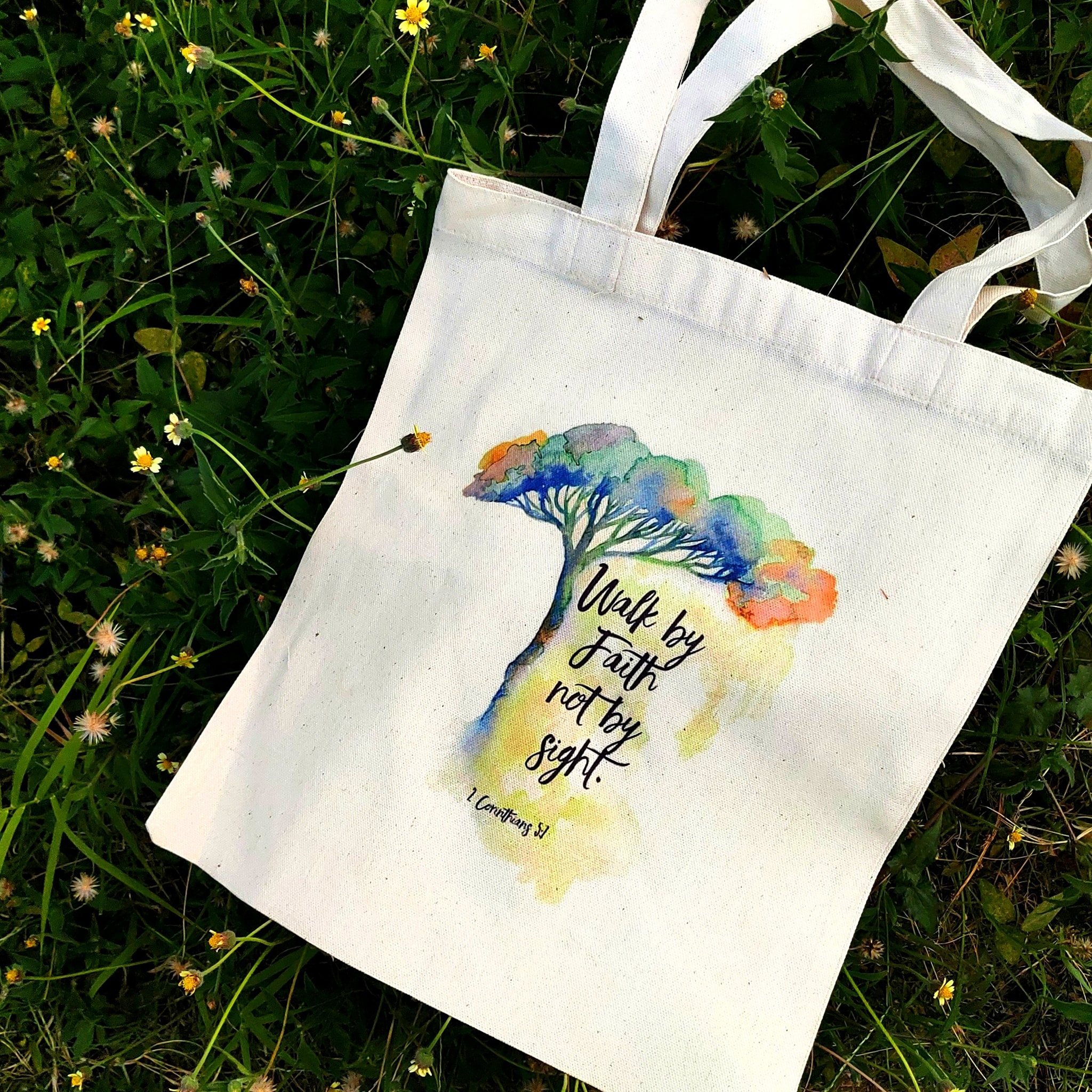 They need to sell some 10,000 tote bags for Dimitri so he could undergo laparoscopy and other surgical procedures, once his condition becomes stable.
"'Yung goal talaga naman is makabenta kami ng at least 10,000 pieces. Alam ko very ambitious pero umaasa kami na baka sakali (Our goal really is to sell at least 10,000 pieces. I know it's very ambitious but we are hoping to achieve our goal)," Dea said.
As of now, only 260 tote bags have been sold, she said.
"Kailangan pa rin po namin (ng pera for Dimitri's medical expenses) kasi 'yung doctor na po niya dito ang nagsabi na magtatagal pa rin siya kung halimbawa daw po, ma-survive niya ang episode ng septic shock niya. Kapag nawala na lahat ng infection sa katawan niya, mag-proceed na sa surgery (We still need money for Dimitri's medical expenses because his doctors said he would stay longer in the hospital if he survives the episode of septic shock. When he is able to fight the infection, the surgery would proceed)," Dea said.
Each tote bag costs PHP300.
Those interested can choose varieties of designs printed on each bag.
The proceeds will be spent on the operations that would be performed on Dimitri.
Anyone who wants to help Dimitri can reach Dea and Hyron through mobile phone numbers 0998-366-1453 and 0949-303-3447. (PNA)