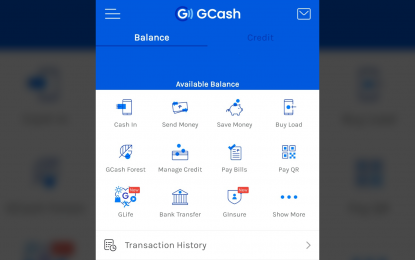 MANILA – Digital transactions in the country has exponentially grown in the past year, with GCash now being patronized by almost one of three Filipinos nationwide.
In a statement on Monday, Mynt, the operator of GCash and a subsidiary of Globe Telecom Inc., said its base of registered users has grown to over 33 million at end of 2020 -- 65 percent higher compared to 20 million users recorded at end of 2019.
"Being the preferred mobile wallet in the Philippines, GCash exceeded its targets last year with transaction value hitting over PHP1 trillion, peaking at a PHP7.5 billion daily gross transaction value, and with more than 6 million transactions in a day. Transactions include cash-ins, payments, banking, and money transfer, among others," Mynt said.
Based on App Annie surveys, an authority in ranking digital applications (app) worldwide, GCash has become the country's number one finance app and was among the top apps in the country for both Android and iOS platforms.
Mynt CEO Martha Sazon said the company has emerged as a "trailblazer" in providing digital financial services in the country.
"GCash continues to empower more Filipinos with digital financial tools and services, allowing for safe and convenient transactions amidst the various levels of quarantines," Sazon said.
She noted the increasing adoption of GCash even for fishermen selling their catch and accepting payment via GCash.
"This is a true picture of how GCash is moving towards our vision of finance for all. We have come a long way," Sazon said.
Earlier, Bangko Sentral ng Pilipinas (BSP) Governor Benjamin Diokno committed to transforming the Philippines into a "cash-lite" from a "cash-heavy" economy by converting 50 percent of total retail transactions -- in terms of both value and volume -- to digital payment channels by 2023.
The BSP also aims to convert the country into a coinless society by 2025 and to double the percentage of Filipino adults with bank accounts to 70 percent by 2023.
Last January, GCash received USD175 million in fresh capital investment from Bow Wave Capital Management to further spur the growth of financial inclusion and the digitization of payments and financial services in the Philippines. (PNA)