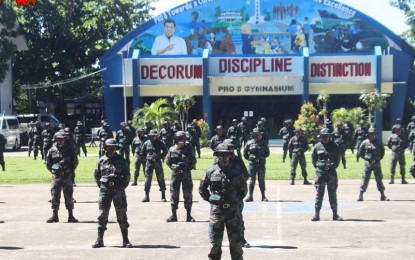 MANILA – The National Police Commission (Napolcom) has dismissed from the service 36 police officers due to administrative cases.
In a media statement on Tuesday, Napolcom vice chair Vitaliano Aguirre II said these police officers were among those facing cases that were tackled during the commission's first en banc meeting held on February 11.
Aside from those dismissed, 18 police officers were demoted, 10 were suspended ranging from 20 days to six months while three were reprimanded.
Earlier, Aguirre cited the need for the agency to be more responsive in shaping a better police force of the country.
"To repay President Duterte's continuing trust in me, I intend to fully execute his marching orders for a better Napolcom, and consequently, a better police force, to the full extent of the authority granted to me under the law," he said.
Also present during the en banc deliberation were Philippine National Police (PNP) chief Gen Debold Sinas, ex-officio commissioner of the Napolcom, the other members of the Napolcom En Banc which include Commissioners Felizardo Serapio Jr., Zenonida Brosas, and Job Mangente.
Also discussed in the en banc meeting were three policy issuances for the PNP such as proposed amendments to the implementing rules and regulations of Republic Act 9708, such as the use of PNP clearance as a requirement for promotion instead of the National Bureau of Investigation (NBI) clearance; procedures and guidelines for the conduct of termination proceedings of PNP uniformed personnel in temporary status and a proposed amendment to Napolcom Memorandum Circular 94-017 (Adopting Uniform Criteria in Determining When a Crime is Considered Solved).
The Napolcom's next regular en banc deliberation will be on March 11.
The Napolcom administers police entrance examinations and conducts pre-charge investigations of police anomalies and irregularities, as well as summary dismissal of erring police officers. (PNA)