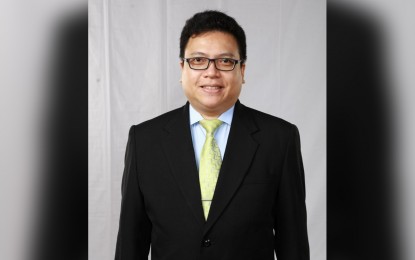 MANILA – A pick-up of the country's foreign reserves is expected this year despite a slower growth last January as the economy reopens and economic activity improves.
Data released by the Bangko Sentral ng Pilipinas (BSP) Monday showed a 1.2-percent decline in the country's gross international reserves (GIR) to USD108.8 billion last month from the record-high USD 110.1 billion last December. The latest figure, however, is 25.2 percent higher year-on-year.
In a report, Rizal Commercial Banking Corporation (RCBC) chief economist Michael Ricafort attributed the drop in the country's foreign reserves to lower gold and US and global bond prices, which affected the country's foreign investments, and the payment of foreign currency-denominated debt.
To date, the country's foreign reserves are equivalent to 11.6 months of imports and payments of services and income, way higher than the minimum international standards of three to four months cover.
BSP's 2021 GIR target is USD110 billion while the 2022 target is USD120 billion.
Despite the slid of gross international reserves (GIR) last January, Ricafort remains optimistic of positive trajectory for the year given the positive credit ratings of the country, the proceeds of foreign borrowings of both the government and the private sector, remittance inflows from overseas Filipino workers (OFWs), and revenues of the business process outsourcing (BPO) sector, among others.
He said the eventual rollout of the coronavirus disease (Covid-19) vaccines, which authorities expect to arrive starting this month, will also be a plus to the GIR.
Slow recovery in imports is another factor seen to back the GIR since this will mean lower needs for US dollars, he added.
Ricafort said the country's economic and credit fundamentals remain strong thus, the positive ratings actions of various debt watchers since last year amidst the pandemic.
Improved government fiscal performance is also a factor that is expected to attract foreign investments and international creditors "at much lower cost and with better terms into the country, in view of the need to finance Covid-19 programs and other economic stimulus measures needed to help sustain the economic recovery, thereby could also further help boost the country's GIR to new record highs, going forward", he said.
Ricafort said these factors, however, are expected to be countered by "any meaningful pick-up/recovery in imports" and lower prices of US and global bonds. (PNA)