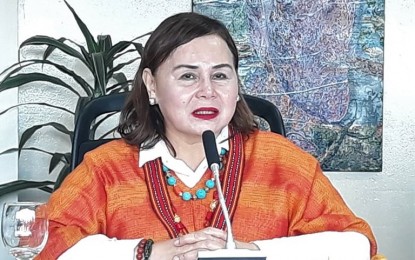 MANILA – The Philippine Economic Zone Authority (PEZA) aims to have more special economic zones in Mindanao by converting idle public lands in the southern part of the country.
In a statement Tuesday, PEZA director general Charito Plaza urged leaders of national government agencies and local government units in Mindanao as well as those in Congress to file a resolution requesting President Rodrigo Duterte to declare idle public lands in Mindanao as areas for ecozone development.
Plaza said this will be in line with the President's Administrative Order (AO) No. 18 seeking to promote rural development and create economic activities outside Metro Manila.
"The Mindanaoan leaders will be passing a resolution to the President so we could have the opportunity to trigger economic growth, creation of jobs, (and) develop the countryside. Let's proclaim public lands in every region to become public economic zones so we can contribute to the total development, in peace and prosperity of the country," she said in a forum with officials in Mindanao last Feb.10 in Davao City.
Plaza said the creation of more ecozones in Mindanao is the "best and fastest economic masterplan" to spur economic growth in the countryside.
"Ecozones will be drivers for economic recovery and growth in every region, which will help create jobs for the locals, complete the supply needs in the area, and make enterprises participate in the global supply chain. This will, in turn, spur socio-economic progress as well as reduce crime and poverty incidence in our regions," the PEZA chief said.
Currently, Mindanao has 37 ecozones—17 are located in Davao, 10 in Northern Mindanao, eight in Soccsksargen, one in Zamboanga, and one in Caraga.
Twelve ecozones in Mindanao are agro-industrial zones, 15 are information technology parks, eight are manufacturing zones, and one tourism ecozone.
"We are determined to help leave a legacy for our people in Mindanao and help realize the plans and programs of our beloved President especially in Mindanao that is full of potential in human capital, natural resources, and available idle lands," Plaza added. (PNA)