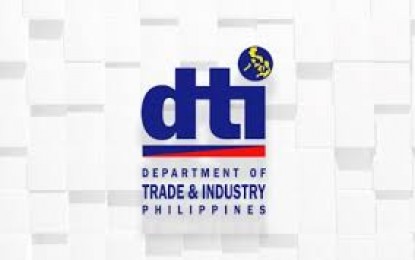 CEBU CITY – The Department of Trade and Industry (DTI), in partnership with the Philippine Center for Entrepreneurship-Go Negosyo, and Cebu Chamber of Commerce and Industry, will launch the Kapatid Mentor Me (KMME) Online Batch 3 in Central Visayas early this year.
This will be the third edition of KMME online program since the coronavirus disease 2019 (Covid-19) hit the country last year.
The DTI is looking for 48 participants from the region.
"KMME online will feature mentorship modules to be used to propel micro, small and medium enterprises (MSME) to survive and thrive in spite of the unprecedented setbacks that now confront businesses of all types and sizes," the DTI-Cebu said on Tuesday.
The modules will cover entrepreneurial mind-setting and values formation, marketing mindset, business model canvas, operations management, digitalization, supply and value chain management, accounting and finance for small business, human resource management, market-driven innovation, good governance and ethics, government services and business improvement plan presentation.
KMME online is free but can accommodate only 48 participants in Region 7.
The program sets out to produce confident entrepreneurs with the right mindset and basic management skills which will enable them to sustain their enterprises amid the challenges brought about by the pandemic and new normal conditions.
They need to submit DTI or Securities and Exchange Commission or Cooperative Development Authority certificate, latest business permit and Bureau of Internal Revenue certificate of registration.
The deadline for applications is March 19, 2021.
Special sessions will be done per quarter to include digitalization and business continuity plans to guide entrepreneurs on how they can better ride on the new normal business environment.
As the Covid-19 pandemic has forced most companies to tap the online space, going digital is now the way to go for businessmen as they move forward post-pandemic, said Maria Elena Arbon, officer-in-charge director of DTI-Central Visayas.
In an interview, Arbon said the pandemic, which triggered months-long home quarantines, has accelerated the digital pivot of most businesses.
The lockdowns had seen the abrupt rise in online businesses and even brick and mortar shops shifting to digital platforms to reach their markets as most people stayed home, she said.
Arbon said both the digital natives and traditional entrepreneurs have to make adjustments as to how they do business to survive and thrive in the ever changing business world.
"The pandemic has really proved that going digital is possible for us and it's convenient. It's the way to go for our businesses. Acceptance to digitalization is way better now than before. Businesses are embracing digitalization," she added. (PNA)