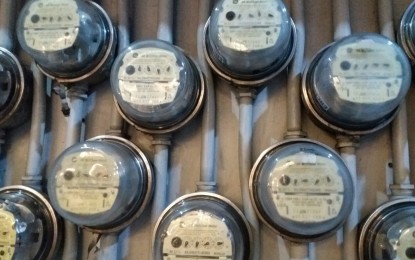 MANILA – Kuryente.org, a new consumer advocacy group, was formally launched Wednesday seeking for more involvement and representation of consumers in the energy industry.
The group said it is a high time to involve the consumers during this pandemic amid reports of soaring household electricity bills at the height of the lockdown.
The business community, particularly the small and medium enterprises, is seeking long term solutions from energy industry players in countering the economic strain brought by prolonged community quarantine.
"The Philippines remains to charge one of the highest electricity costs in Asia. This and the continued poor services especially during the current pandemic are affecting the ordinary Filipino's capacity to cope. Many are also losing their jobs," Kuryente.org national coordinator Nic Satur Jr. said.
To give consumers a bigger voice in the energy sector, Satur said the advocacy group urged the government to allow substantial consumer representation in the Energy Regulatory Commission (ERC) as an ex-officio observer in the commission en banc.
Satur added the group is also seeking for the development of a comprehensive roadmap for migration from coal to cleaner, more efficient, and cheaper renewable energy resources.
Kurytene.org also wants to have a public review and accounting of universal charges, system loss, feed-in tariff allowance charge, and other subsidies as pass-on charges to consumers.
Lastly, the consumer advocate group pushes for the immediate lifting of the temporary restraining order (TRO) on retail competition and open access (RCOA) and gradual lowering of the threshold.
"We in Kuryente.org thus believe that transparency and accessibility in the energy industry will help consumers be educated about a more transparent and socially inclusive energy program," Satur added.
The "Electrifying a Nation" study of Kuryente.org found that the country's power sector is controlled by only a few hands.
For instance, five out of 95 companies dominated the power generation in the country. These are Aboitiz Power, AC Energy, FirstGen, Metro Pacific Investment Corp., and San Miguel Corp.
In the transmission, a foreign entity -- State Grid Corporation of China -- holds 40 percent share at the National Grid Corporation of the Philippines (NGCP).
Although the remaining 60 percent is owned by Filipinos, it is still divided to Monte Oro Grid Resources Corp., with 30 percent share at NGCP, while Calaca High Power Corp. also holds a 30-percent share.
"Historically, an industry held by only a few hands results in unfair competition, monopolization, bloated commodity prices, and ultimately, abuse of consumer rights. Hence, it is imperative for consumers to be empowered in the power sector by way of true consumer representation and stricter consumer-driven regulation of the power sector," Kuryente.org said in its study. (PNA)