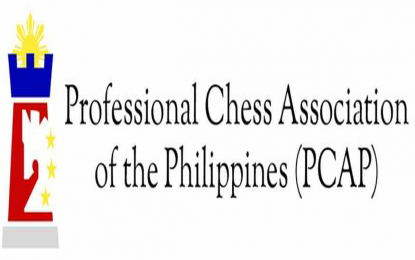 MANILA – The Professional Chess Association of the Philippines (PCAP) called off its scheduled matches supposed to take place on Saturday night.
In a statement posted earlier in the day, the league acknowledged that Tropical Storm "Auring" could disrupt the internet connection and electricity to the players living in the Visayas and Mindanao regions, where the storm is ravaging at the moment.
On Sunday, PCAP said the remainder of the schedule will be adjusted accordingly.
"All remaining scheduled PCAP games will slide by one playdate. The postponed games last Feb 20 will be played this coming Wednesday Feb 24. All other games' schedule will be adjusted accordingly," PCAP announced the new time of the matches.
The league initially wanted to move Rounds 20 and 21 to Monday night while keeping Rounds 22 and 23 as scheduled on Wednesday night.
A blockbuster showdown between the Negros Kingsmen and the San Juan Predators is the marquee match-up in Round 20 of the season-opening tournament, while the Caloocan Loadmanna Knights battle the Camarines Soaring Eagles in the big-time battle in Round 21.
San Juan is sitting on top of the Northern Conference standings at 17-2, while Caloocan is not far behind at 16-2 with its tie against Toledo yet to be finally settled.
Meanwhile, Negros and Camarines are tied with Iloilo on top of the Southern Conference standings at 16-3. (PNA)