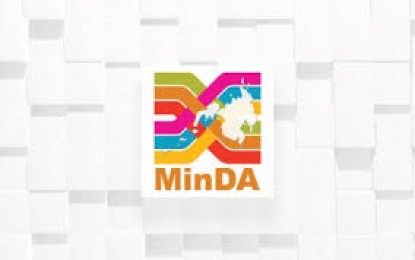 DAVAO CITY – The Mindanao Development Authority (MinDA) will formally organize on Wednesday the Davao del Norte Infrastructure Monitoring and Advisory Group (IMAG) to oversee the implementation of major infrastructure projects, including the PHP20-B Davao City-Samal Island Bridge.
MinDA Secretary Emmanuel Piñol said the organization of the Davao del Norte IMAG was agreed upon during the meeting on Thursday between MinDA, Governor Edwin Jubahib, and project engineers of the Department of Public Works and Highways (DPWH) involved in the Davao-Samal Bridge project.
"The Davao del Norte IMAG will be the first of the monitoring groups to be organized in the different provinces of Mindanao to monitor the progress and development of key infrastructure projects, many of which have suffered delays," he said Sunday.
In Davao del Norte, the IMAG will be headed by Jubahib along with different agencies of government, especially DPWH, the religious sector, the mayors of the towns where the project is located, and civic organizations as members.
"Institutionalized by the then Mindanao Economic and Development Council (MEDCO) in the mid-1990s, I previously chaired the IMAG for the whole of Mindanao when I was president of the Mindanao Governors and Mayor's league in 1998," he added.
Piñol said the IMAG proved to be a "very effective mechanism" in giving stakeholders greater involvement in the monitoring of major infrastructure projects by conducting quarterly meetings where all members, especially the construction company, report on the progress of the project.
After the organization of the IMAG for Davao del Norte, MinDA will move to other provinces and convene the same monitoring body, especially in the Panguil Bay Bridge construction, the Alicia-Olutanga Road in Zamboanga Sibugay, and other areas.
"When I was IMAG chairman, a local contractor who was always behind in project implementation was banned by the DPWH on the recommendation of the IMAG. With 14 months left in the presidency of Rody Duterte, MinDA is closely supervising the completion of major projects in Mindanao," he added. (PNA)