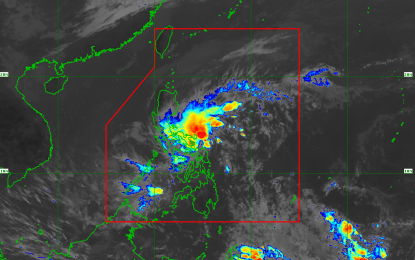 LEGAZPI CITY – At least 1,141 passengers and 14 trucks were stranded in three ports in Bicol Region due to Tropical Depression Auring, a report from the Philippine Ports Authority (PPA) said on Monday.
As of 6 a.m., PPA said that 1,000 passengers bound for the Visayas region were marooned at Matnog Port in Sorsogon; and 132 at the Pioduran Port and nine at Tabaco Port, both in Albay.
The Philippine Coast Guard (PCG) implemented the "no sailing" policy after the local weather bureau raised Tropical Cyclone Wind Signal (TCWS) No. 1 over the provinces of Masbate, Sorsogon, and Albay provinces.
Outside Matnog Port, some 255 buses and 80 cars formed a long queue along the highway of the town, waiting for authorities to lift the suspension once the weather condition improves.
Meanwhile, the Albay Provincial Disaster Risk Reduction and Management Council (PDRRMC) issued an advisory on the possible effects of TD Auring.
"As of 8:00 AM today, Feb. 22, TD Auring turns North-NorthWestward and is now heading to Eastern Samar. Moderate to heavy rainfall is expected over Bicol within the next 24 hours," the advisory read.
Albay Governor and PDRRMC chair Al Francis Bichara urged the public to closely monitor the weather information updates and advisories released through local radio stations and to take the necessary precautions.
The PDRRMC also advised the City and Municipal DRRMCs to initiate local preparedness measures in their respective area of jurisdiction for possible occurrence of flood and landslide.
"No sailing of commercial and private sea transport and fishing vessels and small vessels and small sea crafts due to gale warning," its advisory said.
Bichara said local DRRMCs must closely monitor the weather condition in their area and be able to implement "localized risk reduction actions". (PNA)