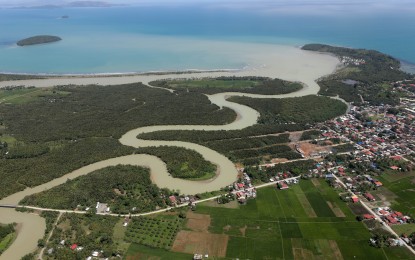 MANILA – President Rodrigo Duterte is giving government officials one week to start rehabilitation in storm-hit Surigao del Sur province.
In a situation briefing in Tandag City on Tuesday, Duterte urged government executives to assist victims, help the province's agriculture sector, and repair damaged infrastructures within one week.
"You have one week to do all of it. Padala kayo dito kung may kulang (Send more help here if it's lacking). If there's anything to be fixed, do it, come back here," he said.
The President said if they fail to accomplish the task, they should hire competent people for the job.
"If hindi kayo (If not you), then send a competent, huwag 'yung (not an) imbecile, a competent engineer in your office," he added.
Duterte noted the need for the provision of assistance, particularly food, water, and shelter.
"What I have really experienced, all these years being mayor of Davao City for almost 23 years, hindi tayo, mga dumaan sa local, medyo sanay tayo. Hindi tayo dehado. Basta ganun, pagkain, shelter, and tubig. 'Yan ang important talaga 'yan, ang tubig (We are a bit used to it. We are not at the losing end. It's like that, food, shelter, water. The most important is water)," he said.
Duterte, accompanied by Senator Christopher Lawrence "Bong" Go, conducted an aerial inspection of areas hit by Tropical Storm Auring.
Floods hit different parts of Surigao del Sur on Sunday due to heavy rains brought by "Auring".
As of Tuesday, the storm has left one fatality and two missing in the Caraga region and affected almost 32,000 families, according to the National Disaster Risk Reduction and Management Council.
Agricultural damage losses incurred are estimated at PHP21.56 million, the Department of Agriculture said. (PNA)