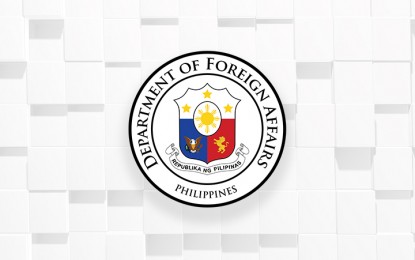 MANILA – The Department of Foreign Affairs (DFA) on Wednesday raised alert level 2 in Myanmar in view of the "developing critical situation" in the country and has advised Filipinos to prepare for possible evacuation.
The DFA said the alert level was hoisted as a "precautionary measure" to ensure the safety of the remaining 1,273 Filipinos there.
The advisory entails restriction of non-essential movements, avoiding places of protest, and preparation for possible evacuation.
"Only returning workers with existing contracts shall be allowed to travel in Myanmar," the DFA said.
The agency also reiterated its advice to Filipinos in Myanmar to exercise due caution, monitor developments through reputable sources, avoid places of protests, and observe the guidance of the Philippine Embassy in Yangon.
Myanmar's military detained State Counselor Aung San Suu Kyi and several political leaders after staging a coup d'etat early February, prompting massive protests demanding their release.
Last Saturday,
reports
said
police and soldiers opened fire at a crowd in the second city, Mandalay, after 1,000 government employees refused to return to work at a major jetty site.
At least three people were reportedly killed. (PNA)