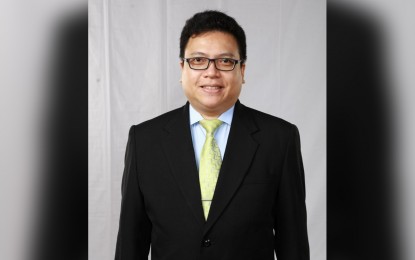 MANILA – Structural inflows such as remittances and revenues of the business process outsourcing (BPO) sector are expected to continue to fuel the Philippines' balance of payment (BOP) position despite posting a deficit last month.
Data released by the Bangko Sentral ng Pilipinas (BSP) Wednesday showed a USD752 million BOP deficit, the first negative print in a year, and a reversal from the record-high USD4.236 billion surplus last December.
In a report, Rizal Commercial Banking Corporation (RCBC) chief economist Michael Ricafort attributed the contraction in the BOP, which refers to a country's total transactions with the rest of the world in a certain period, to the drop in the country's foreign reserves during the same period to USD108.67 billion.
It attributed the drop in the gross international reserves to the lower value of gold holdings given its fluctuations in the international market, lower foreign investments, and payments of Philippine residents' of their foreign liabilities as well as wider trade deficit because of improvements in imports.
The negative factors on the BOP position were, however, countered by the risk of more lockdown because of the new coronavirus disease (Covid-19) variants, which may lead to lower importation.
Despite the negative BOP print last January, Ricafort forecasts an improvement in the coming months because of a narrower trade deficit, additional foreign borrowings of the government, and foreign debt issuances by the local companies and conglomerates.
He also banks on the regular drivers of foreign reserves like money being sent home by overseas Filipino workers (OFWs), BOP revenues, and foreign investments.
He expects larger US dollar inflows in the coming months given the expected arrival of vaccines this year "that could reduce new Covid-19 cases and fundamentally support further reopening of the economy."
Risks to these factors include recovery in imports and lower prices of US and global bonds and gold.
"Going forward, any sustained increase in BOP surpluses could fundamentally lead to new record high GIR (gross international reserves) in the coming months, thereby providing greater cushion/support/buffer for the peso exchange rate vs. the US dollar especially vs. speculative attacks," he added. (PNA)