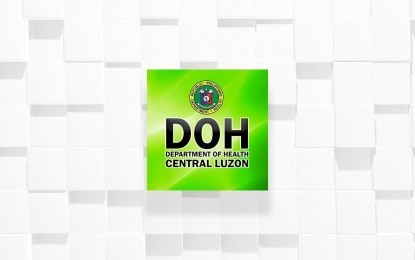 CITY OF SAN FERNANDO, Pampanga – A total of 24,799 patients in Central Luzon have recovered from the coronavirus disease 2019 (Covid-19) based on the regional case bulletin of the Department of Health-Central Luzon Center for Health Development (DOH-CLCHD) issued Thursday night.
These figures represent 83.9 percent of the 29,553 total Covid-19 cases in the region since the onset of the pandemic last year.
The DOH-CLCHD also reported there are now 3,698 active cases in Central Luzon.
Of the total, 1,972 are mild, 1,590 are asymptomatic, 65 are severe, 55 are moderate, and 16 are in critical condition.
The DOH-CLCHD said the total number of those who succumbed to Covid-19 is 1,056, that is 3.6 percent of the caseload tally.
As of Feb. 25, there are 94 new coronavirus cases reported in the region.
Bulacan has the highest number of new cases with 35; followed by Tarlac with 23; Angeles City and Pampanga with 14 each; Zambales with four; and Bataan and Nueva Ecija with two each.
The provinces of Aurora and Olongapo City, on the other hand, have zero new Covid-19 cases.
The DOH-CLCHD reminded the public not to be complacent and to strictly observe the minimum health protocols.
DOH-Central Luzon director Cesar Cassion appealed for everybody's cooperation to win the fight against Covid-19.
"Let us not waste the sacrifices and efforts we have made since this pandemic started. Instead, let us contribute in flattening the curve by constantly practicing minimum health standards. Together, we can beat Covid-19," Cassion earlier said. (PNA)