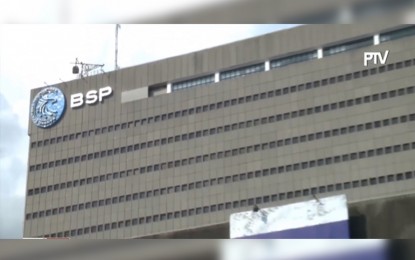 MANILA – Rates of the Bangko Sentral ng Pilipinas' (BSP) term deposit facility (TDF) posted mix results Wednesday, which a monetary official pointed to investors' preference for the longer-term facility.
Data released by the central bank showed a drop in the weighted average interest rate of the seven-day facility to 1.6332 percent from 1.6342 percent during the auction last Feb. 24.
On the other hand, rate of the 14-day facility rose to 1.7804 percent from last week's 1.7055.
TDF offer volume this week is the same as last week at PHP200 billion for the seven-day and PHP400 billion for the 14-day. Both tenors were fully awarded.
Bids for the one-week TDF reached PHP228.031 billion, resulting to a bid coverage ratio of 1.1402.
Tenders for the 14-day amounted to PHP417.723 billion and this brought the bid coverage ratio to 1.0443.
BSP Deputy Governor Francisco Dakila Jr., in a statement, said domestic liquidity remains high as shown by the volume of tenders in the TDF auction despite the ongoing three-year retail treasury bond (TRB) offering of the government.
He also noted the shift of investors' preference for the longer-term TDF "as they continue to search for yield."
"Moving forward, the BSP's monetary operations will continue to be guided by its assessment of liquidity conditions and market developments," he added. (PNA)