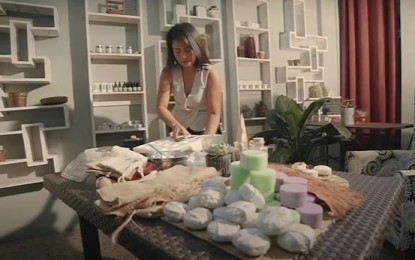 MANILA – From what started as a project to ease her kid's eczema problem at home, Angelica Chongco's Mayumi Organics has grown into a company known for locally-made shampoo bars and bath products that have since attracted more and more people to join the "green" movement and make hygiene sustainable.
But like any other start-up company, Angelica said she also had to come from scratch. More than eight years ago, she was forced to leave her job at a business process outsourcing (BPO) firm to look after her children in the absence of the nanny she hired.
"The first 6 months, I enjoyed being a stay-at-home mom and the normal routine [since] BPO workers like me have graveyard schedules to follow US time. Then I started to get bored and looked for something to do while enjoying the best of both worlds - earning while at home," she shared.
"I tried reselling at first but failed because I did not know how to sell the products. So I started studying how to make my own. One of the catalysts of this business is my daughter's eczema problem. She became my case study. I was able to control her flares [and] being able to tell the story of my successful control of my daughter's eczema problem, I was able to sell products," she added.
Angelica raised enough money to study organic skincare formulation and to travel to the United Kingdom to attend crash courses and conventions, which shaped what she wanted for present-day Mayumi Organics.
"That travel to the UK was a gamechanger for me. I came back a whole different person; my soul was on fire!" she said.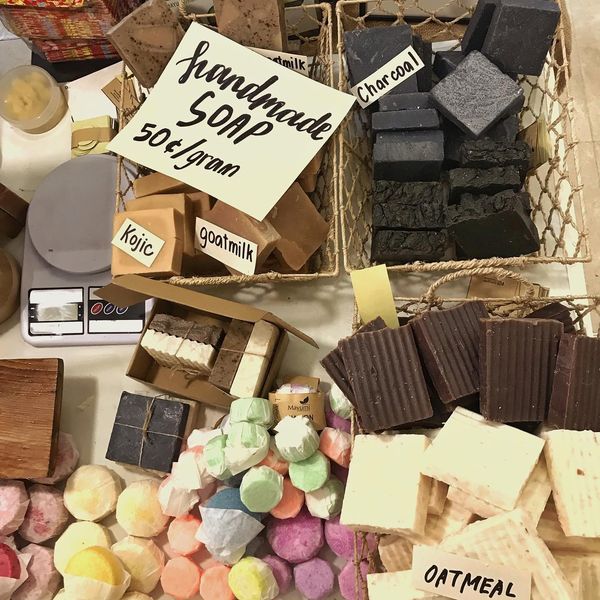 The challenge at that time, however, was the cost and availability of ingredients locally so she had to focus on soaps and soapmaking classes until she got her first break in 2017.
Mayumi Organics was tapped as one of the suppliers for the 2017 ASEAN Summit and Related Meetings, bagging a contract for 21,000 pieces of her organic soaps as souvenirs for attendees and delegates.
"That was my big break. That time I was actually on the verge of quitting because the sales were so low to none. I have an autistic child and at that time, I was his shadow teacher. I had to be inside the class with him, so I did not have the time anymore for business. But God has different plans for me, it's as if He told me 'Do not quit.' Here's a big project," she shared.
The earnings were decent enough to set up a physical store and get business permits.
In 2018, Mayumi Organics switched to zero waste personal care and was one of the first brands to introduce locally-made shampoo bars. Now, the company also sells various bath and body products such as organic dry shampoo, balm, lip scrub, deo bars, and others.
"The reason why I focused on sustainable products is that apart from producing quality products, we also wanted to be known as a brand with a purpose: conserving the environment," Angelica said.
Non-traditional
Angelica admitted that doing away with the traditional and aligning with the relatively new zero-waste movement also meant missing out on some opportunities.
There are even times she had to turn down a lot of non-zero waste projects that would have helped take her business to a higher level.
But Angelica and her team stick to Mayumi's vision -- a business that also contributes to the environment.
"Yes this is business, but I didn't chase money. I always told myself to make good products that people will feel compelled to share with others. If we have good products, money will come. I am proud we have a good base of repeat and loyal buyers," she said.
Continuing to move forward, this lady boss is now looking at combatting the "sachet culture" or buying products that use single-use plastics.
"Right now I have this ambitious, small test project to combat the sachet culture and I am asking assistance from DOST (Department of Science and Technology) to improve the production system. We still have a lot of market to cover," Angelica said.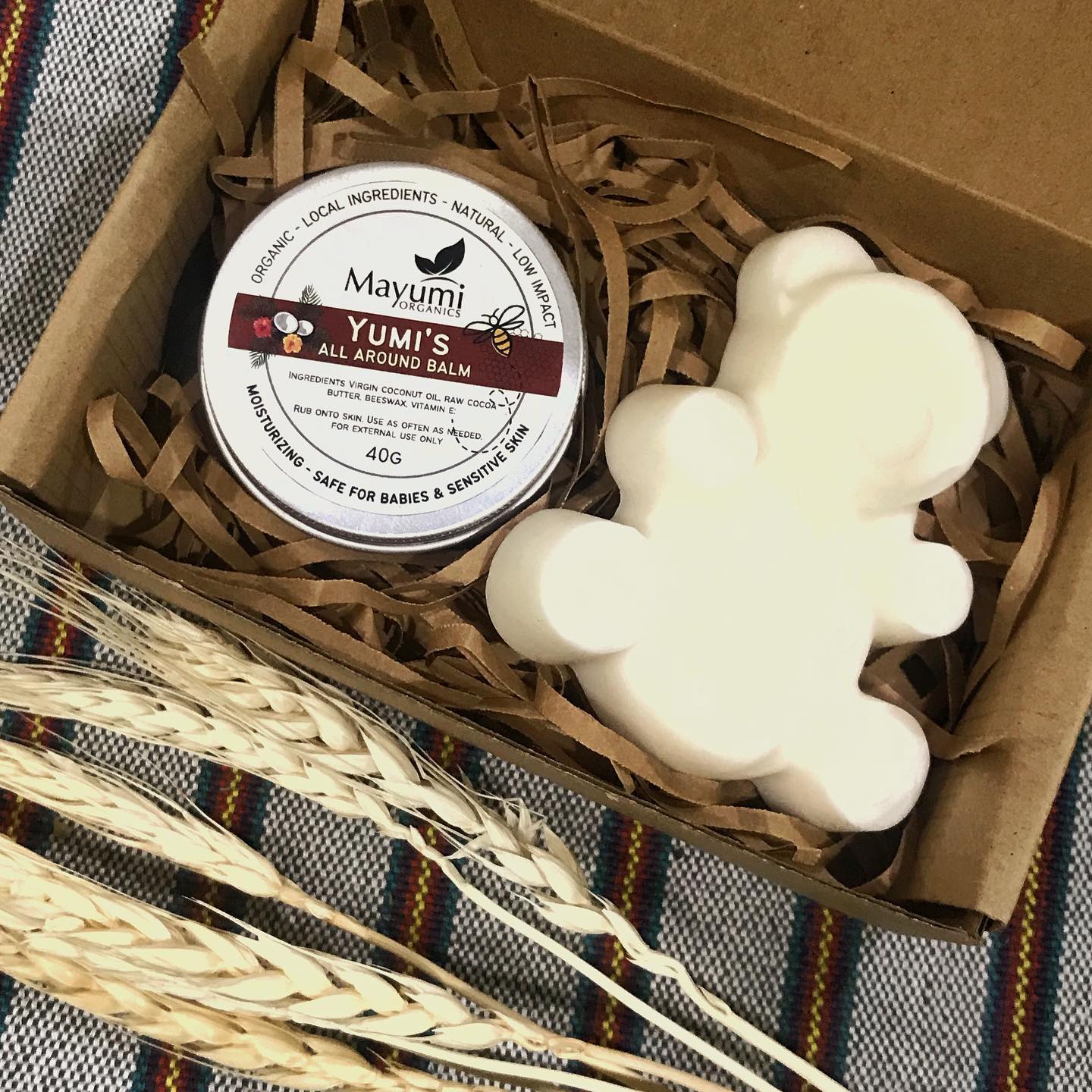 For other Filipinos who want to start a business similar to Mayumi Organics, Angelica's advice is to have an "entrepreneurial mindset."
"Entrepreneurship is a way of life, a form of discipline. To constantly overcome challenges, make difficult decisions, sacrifices and take ownership of the outcome. To have a constant desire to learn and improve. To not be afraid to fail forward," she said.
Angelica's inspiring story was also featured on a podcast about entrepreneurs and professionals titled Kakayanin: Filipino Success Stories available on Spotify and Apple.
"An entrepreneur has to have the ability to self-motivate and must have a laser focus on the goal and purpose," she added.
Before her success, Angelica noted that she had "no purpose or direction". Having no solid background also triggered her insecurity and self-doubt as to how she'll be able to compete and put herself out there.
But her "burning passion" and perseverance kept her going despite the challenges of running a non-zero waste company.
"I often get asked what is my competitive edge among others. I can't think of any other answer but my burning passion for formulating and product development. It's so intense, I was able to make a living out of it and support my family. There are times I cry when I think of all the internal and external struggles I faced. I still couldn't believe it," she said.
"My greatest achievement perhaps is knowing that my products can help other people uplift their self-esteem and solve problems affecting their quality of life." (PNA)