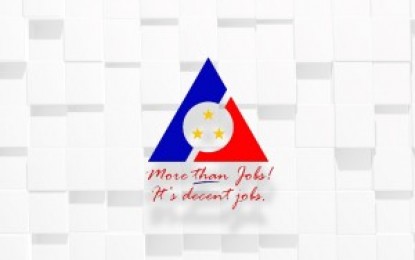 MANILA – The Department of Labor and Employment (DOLE) on Monday identified four priority sectors for its safety and health inspections this year amid the coronavirus disease 2019 (Covid-19) pandemic.
"This year, we also aim to have more inspections. We will continue but there are priorities, especially those which are high risk for Covid-19 (coronavirus disease 2019), for safety and health that is why in terms of priorities, these are construction sites, the BPO (business process outsourcing), because of the high report of Covid-19 infections. The transportation sector as well," Labor Assistant Secretary Ma. Teresita Cucueco said in a virtual forum.
She added that the manufacturing sector will also be included in these priority sectors for inspection.
Cucueco added that they are looking to inspect more than 70,000 establishments this year.
"A majority of the 71,000 establishments were monitored for the Covid-related issuances for workers prevention (last year). Of course, we have deficiencies. It was noted. We have 76 percent compliance (rate)," she said.
She added that more companies were able to comply with health and safety protocols after they gave their recommendations.
"So the 76 percent compliance and after we gave them new recommendation and assistance, it went up to 92 percent compliance following the inspection. These are the general enforcement statistics of 2020," Cucueco said. (PNA)