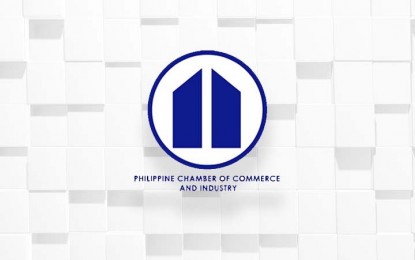 MANILA – The Philippine Chamber of Commerce and Industry (PCCI) and other business organizations have committed to pursue programs that will support and complement the 2022 E-Commerce Roadmap that was launched recently by the Department of Trade and Industry (DTI).
"The PCCI, Philippine Franchise Association (PFA), and the Philippine Retailers Association (PRA), which I represent, fully support this roadmap and commit our cooperation to pursue our shared vision of promoting e-commerce in the country," said Ma. Alegria "Bing" Sibal Limjoco, PCCI chair and vice chair of PFA and PRA, in a statement Tuesday.
Limjoco said the E-Commerce Roadmap is "very timely and significant", considering the accelerated use of e-commerce due to the pandemic, which also bared the country's deficiencies in this field.
"This Roadmap, which outlines government and private sector strategies to advance e-commerce in the country, once implemented, will help us fully maximize the growth prospects for (the) digital economy," she said.
She congratulated the DTI, especially Secretary Ramon Lopez, for providing the leadership in the crafting of the Roadmap.
Limjoco said as early as August last year, the PCCI already started a dialog among stakeholders to find ways to promote cashless transactions and increase uptake of digital payments among the members of the PCCI, PFA, and PRA.
The PCCI, she added, already launched an e-commerce platform carrying the brand SHOPALL during the Philippine Business Conference last year in support of the government's Roadmap. This platform to be operated by the Philippine Business Center will allow members of PCCI and local chambers to sell their products and services online.
The largest business organization in the country also recently launched the PCCI innovation center, which is envisioned to serve as a central hub to facilitate knowledge exchange among the tech-savvy start-ups and established businesses.
With the support of Huawei, the center housed at the DD Meridian Plaza at Bay Area in Pasay City will also provide mentorship programs in areas such as artificial intelligence (AI), robotics, coding, bi data analytics, internet of things (IOT) among others.
This is a realization of the personal advocacy of its president Ambassador Benedicto Yujuico who has advocated for innovation for business.
In the area of consumer merchant protection and dispute resolutions, the PCCI also has its own National Mediation Center (NCM) which offers an alternative mechanism to resolve business conflicts through mediation.
NCM, in partnership with the Conflict Resolutions (CORE) Group, is now discussing strategies to provide e-mediation services for both business and consumer alike.
"And, of course, we continue to dialogue with our members and stakeholders to discuss pressing concerns relating to the propagation of e-commerce in the country and identify solutions that can be implemented both by the government and private sector. In fact, the PFA and PRA are calling on the local government units to be more considerate to the businesses affected by the pandemic particularly on calculating the payments for business permit renewal. Issues such as this should also be considered in the roadmap to help our SMEs recover and flourish," Limjoco added. (PR)