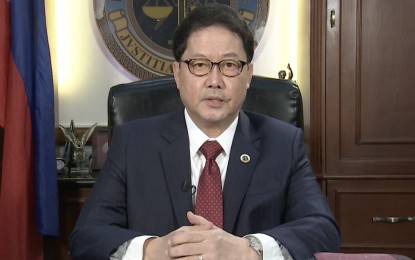 MANILA – Justice Secretary Menardo Guevarra on Wednesday said the government is finalizing a training program to improve the investigative skills of prosecutors assigned to handle alleged cases of extra judicial killings and human rights violations.
"We have implemented one (project) without any funding (from the UN)-the human rights summit last December. The next one will be a training program to enhance the investigative skills of prosecutors assigned to AO 35 cases," Guevarra told reporters.
The DOJ is part of the Administrative Order 35 Task Force, the inter-agency committee on extra-judicial killings, enforced disappearances, torture, and other grave violations on the right to life liberty, and security of persons.
The DOJ is scheduled to execute a project document to allow the funding for projects lined up in collaboration with the United Nations (UN).
Meanwhile, Guevarra expressed misgivings about a statement attributed to Ravina Shamdasani, spokesperson for the UN Office of the High Commissioner for Human Rights (UN OCHR), reacting to the reported death of nine individuals in last weekend's search warrant operations conducted by the police in Calabarzon.
"Anyone, including the OHCHR, must have sufficient information before making a judgment," Guevarra said.
Guevarra on Monday said they will dig deeper into these incidents.
The Philippine National Police earlier confirmed that six individuals in Rizal, two in Batangas, and one in Cavite died in "search warrant operations".
It added that six others were arrested -- three each in Laguna and Rizal while nine are still at large -- eight in Rizal and one in Batangas. (PNA)