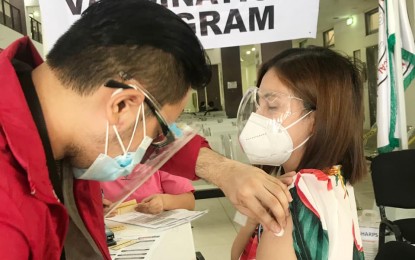 MANILA – When opportunity knocked on her door, a medical front-liner and breastfeeding advocate who beat the coronavirus disease 2019 (Covid-19) grabbed the chance to get inoculated with the vaccine without any hesitation.
Being a Covid-19 survivor, Lovelinne Veronica Ramos said the vaccine gave her solace as the country continues to grapple with the pandemic.
The vaccine, she said, could provide the public immediate protection against the coronavirus.
"We need immediate protection, and it's here," Ramos, who works as a nurse at the Eastern Visayas Regional Medical Center in Tacloban City, told the Philippine News Agency (PNA) on Thursday. "The best vaccine is the one that is available. Mas nakakatakot ang walang proteksyon (It is more frightening if you do not have any protection)."
Workers in front-line health care services topped the roster of the government's priority groups for the inoculation of Covid-19 vaccines to reduce their risk of catching the coronavirus.
The Philippine government began its free immunization campaign on March 1, a day after 600,000 vials of the CoronaVac vaccine developed by China's Sinovac Biotech arrived in the country.
Ramos took the first shot of CoronaVac on March 7 and did not experience any side effects, noting that she even proceeded with her daily routine of breastfeeding her one-year-old child, Addie.
"I just got my vaccine last Sunday. I didn't feel anything. Parang wala lang. And I immediately breastfed my baby pagkauwi ko ng bahay (It is as if nothing happened. And I immediately breastfed my daughter when I returned home)," she said.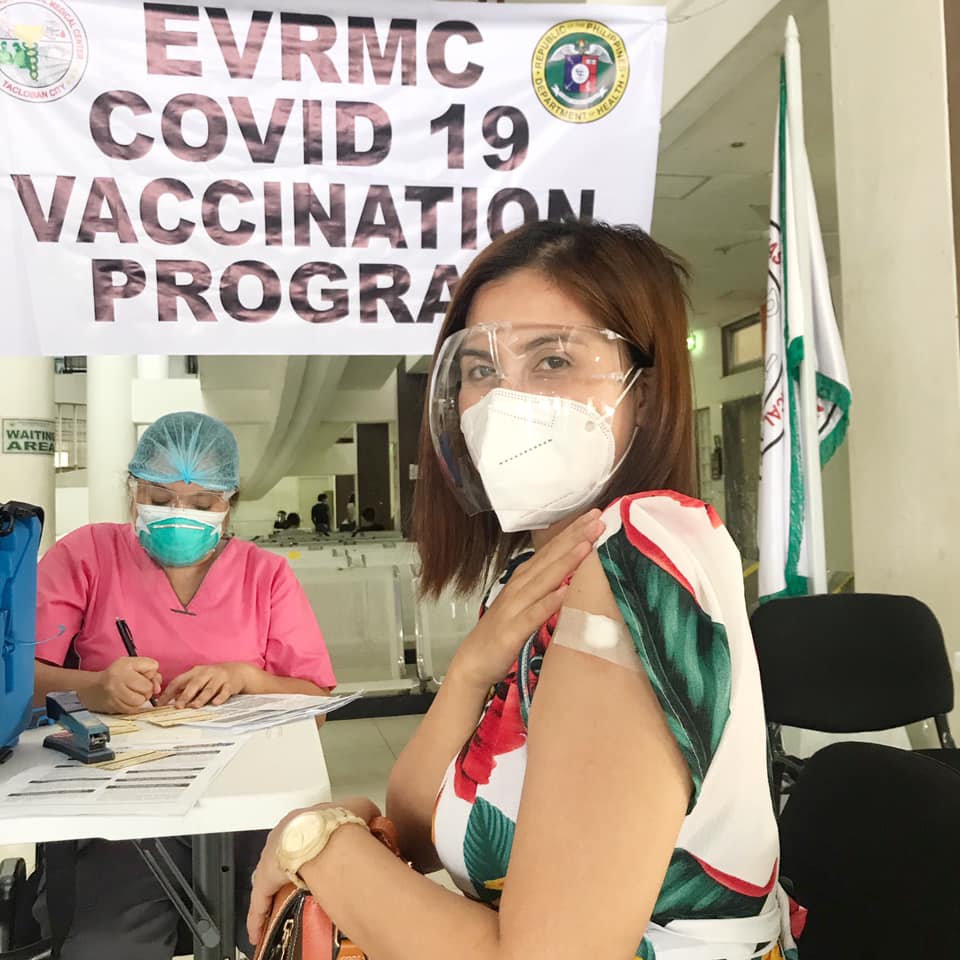 New hope
Thorough research and pieces of advice convinced Ramos to receive the CoronaVac, despite reports that it has a lower efficacy rate among front-line health care workers like her.
Results of clinical studies disclosed that Sinovac's CoronaVac only has a 50.4-percent efficacy rate when administered to medical personnel exposed to Covid-19.
Ramos, who already recovered after contracting Covid-19 in June last year, added that her daughter is the main reason why she decided to get inoculated with Sinovac's vaccine.
"Now that a new hope and another protection has arrived, as a breastfeeding mom, after I read some research about the vaccine and advice from doctors, I didn't hesitate to take the shot. I got vaccinated," she said. "I feel stronger now and lalong lumakas loob ko because mapu-protektahan ko not just myself but my little Addie as well (I'm now more confident because I can now protect not just myself but my little Addie as well). My child owns every bit of my heart and I love her more than my life, thus I am giving it all and fighting for a healthier and brighter future for her."
Don't be discouraged
Ramos told her fellow Filipinos not to get swayed by the findings on Sinovac vaccine's efficacy, saying it is not enough reason to hesitate or refuse to be vaccinated.
She said the public should consider other factors that could influence them in taking the Covid-19 vaccine jabs.
"It's important that we are informed. It's not the efficacy lang naman ang importante (Efficacy is not just the important [factor when considering to get inoculated with the vaccine])," she said, adding that the public should not believe people "who know nothing about the vaccine."
Trust the government
Even after her recovery from the coronavirus, Ramos knew that Covid-19 remains a real and present threat to the country.
She urged her fellow Filipinos to heed the government's appeal to get inoculated with Covid-19 vaccines to curb the spread of the disease.
She also told them to trust the Philippine officials whose ultimate goal is to keep the public safe from Covid-19.
"Trust our institution. Have a little faith in our government, na hindi sila magbibigay ng vaccine na ikakasama natin (they won't provide vaccines that would harm us)," Ramos said.
The Philippine government aims to inoculate up to 70 million Filipinos this year to achieve herd immunity, which is an indirect protection from an infectious disease when a population is immune either through vaccination or immunity developed through the previous infection.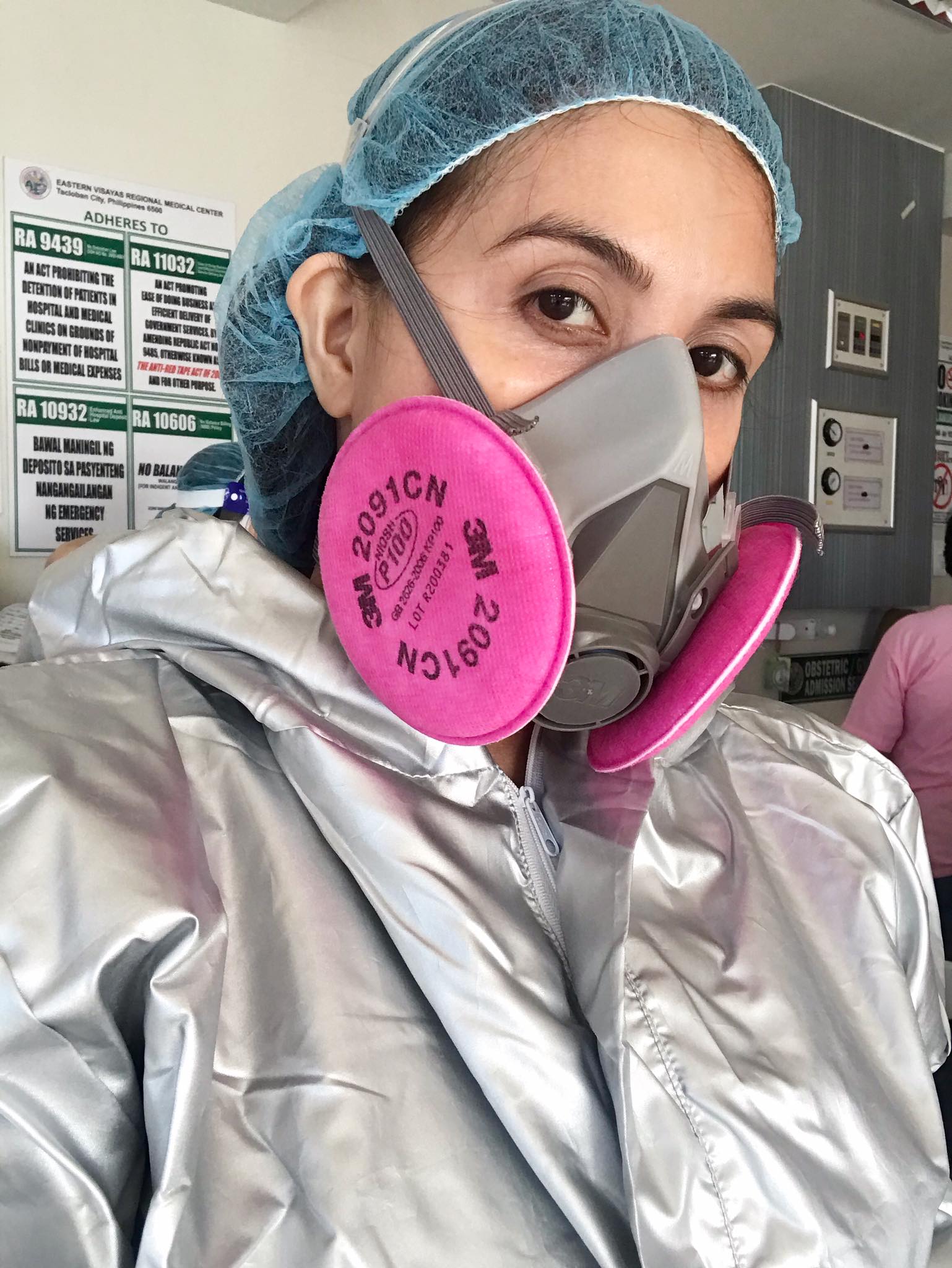 Observe health protocols
While the country can secure Covid-19 vaccines, Filipinos should never let their guard down, Ramos said.
Strict health protocols, she said, should be followed at all times even after the country kicked off its mass vaccination program.
"It doesn't mean naman na we won't be practicing safety precautionary measures na por que may vaccine na (It doesn't mean that we won't be practicing safety precautionary measures just because there's already a vaccine). We can't be complacent," she said.
Working as a nurse, Ramos always wears personal protective equipment to protect herself against Covid-19.
Protect babies via breastfeeding
Despite her busy schedule, Ramos finds time to breastfeed her baby.
She advised her fellow moms to continue breastfeeding their babies to protect them against Covid-19.
"Continue breastfeeding. Breastmilk (does) wonders," Ramos said.
According to a report by the World Health Organization (WHO), breastfeeding helps protect newborns throughout their infancy and childhood.
Breastfeeding, the WHO said, is effective against such infectious diseases as Covid-19 because it strengthens infants' immune system by directly transferring antibodies from the mother.
A mother who is Covid-19-positive can still breastfeed her baby, so long as she wears a face mask and washes her hands before holding her child, based on the guidelines issued by the Department of Health. (PNA)