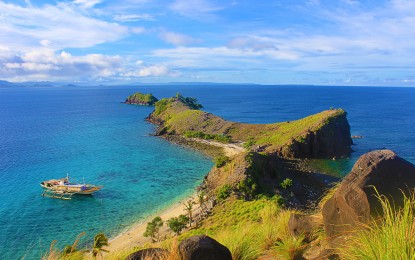 TACLOBAN CITY – At least three cities and three provinces in Eastern Visayas have opened their doors to domestic tourists after a year-long movement restriction due to the coronavirus disease 2019 (Covid-19) pandemic.
Based on the advisory released by the Department of Tourism (DOT) regional office Friday, these areas have reopened to regional and domestic tourists following the National Inter-Agency Task Force Resolution No. 101 uniformed protocols for land, air, and sea travels.
These areas include Biliran, Southern Leyte, and Eastern Samar provinces; Catbalogan City in Samar, Tacloban City in Leyte, and Maasin in Southern Leyte, said DOT Eastern Visayas regional director Karina Rosa Tiopes.
Requirements for the entry of tourists vary for each province and city.
In Biliran, regional and domestic tourists who would want to visit the place would need to present a valid identification card (ID), and have to undergo health assessments upon arrival in the province.
Those who will stay for 24 hours or longer have to present proof of booking from an accommodation facility or proof of sponsorship from a Biliran resident where he or she would stay.
Those without proof of booking will be facilitated by the tourism assistance booth at the provincial border.
Biliran province takes pride in its tourist destinations such as the Sambawan Island in Maripipi Island, the shifting sand and the sunken chapel at Higatangan Island, and various waterfalls like the Tinago and Tomalistis Falls in Caibiran town, and the Ulan-ulan and Recoletos Falls in Almeria.
The province has also DOT-accredited farm-tourism sites such as SofTea Garden in Bato village, Biliran town, and Canaan Hill Farm and Honey Garden in Uson village in Caibiran.
For Southern Leyte province, requirements include valid ID, Southern Leyte QR Code, and health assessment upon arrival.
The province is popular for its diving sites located along Sogod Bay. These dive sites stretch from the town of Macrohon to the historic island town of Limasawa, then across to the towns of San Francisco and Pintuyan in Panaon Island.
Another popular destination in the province is the twin islands of San Pedro and San Pablo in Hinunangan town.
Those who want to visit Eastern Samar should present their valid ID to explore their popular tourist destination such as Calicoan Island, Sulangan Island for pilgrims, Minasangay Eco-Park in Balangkayan town, Canhugas Nature Park and Guinduyanan Cove in Hernani town, and Divinubo and Ando Island in Borongan City.
In Catbalogan City, visitors are required to show valid ID, local QR code, and health assessment upon arrival.
Catbalogan, the capital of Samar, is known for waterfalls, caves, and beaches.
In Tacloban, requirements include valid ID, local QR code, and health assessment upon arrival.
Attraction in the city includes the San Juanico Bridge, the Yolanda Memorial Sites, and Sto. Niňo Shrine, Price Mansion, and the Leyte Provincial Capitol.
Some of the top hotel or accommodation facilities and restaurants are also located in the city.
A local cruise operator in the city also offers a sunset excursion at the San Juanico Bridge via boat ride.
In Maasin City, requirements include local QR Code, valid ID, and health assessment upon arrival.
Must-see destinations in the city are pilgrims' sites such as the Monte Cueva Shrine, Our Lady of Assumption Statue, and the Maasin Cathedral built in the 1700s.
"To give due consideration to the new carrying capacity, we highly advise that a pre-booking be secured through the provincial and city tourism offices before traveling," Tiopes stated in the advisory.
The contact number of provincial and city tourism officers are posted on their official Facebook pages and DOT Eastern Visayas social media account.
Tiopes added that Leyte, Northern Samar, and Samar are not yet included in the list as they have not yet issued executive orders for the entry protocols and on allowing tourists to enter their respective provinces. (PNA)