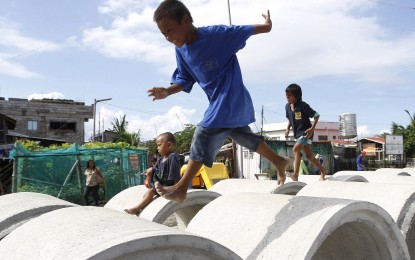 MANILA – Minors are banned anew from going outdoors in the National Capital Region (NCR) beginning Wednesday (March 17).
In an advisory on Tuesday, the Metro Manila Council said the ban would be for two weeks "in all 17 local government units (LGUs)" in the NCR. Only individuals aged 18 to 65 are allowed to go outside their residences.
Metropolitan Manila Development Authority (MMDA) chair Benjamin "Benhur" Abalos Jr. said the move was agreed upon by metro mayors to curb the rising number of Covid-19 cases in the region.
"We encourage everyone to strictly observe and practice the minimum health protocols, and be extra careful and follow stringent measures particularly when around vulnerable family members, as there have been reports of transmission among family members," Abalos said. "As I've said before, the metro mayors and MMDA are regularly monitoring the Covid-19 numbers and we will implement calibration and changes on our directives depending on the figures that we have."
Violators face sanctions based on the ordinances of their respective LGUs.
Last week, the MMC imposed a uniform 10 p.m. to 5 a.m. curfew across the region that began on March 15.
The council also ordered intensified testing, contact tracing, and quarantine efforts, with "granular" lockdowns in areas with high infection rates. (PNA)