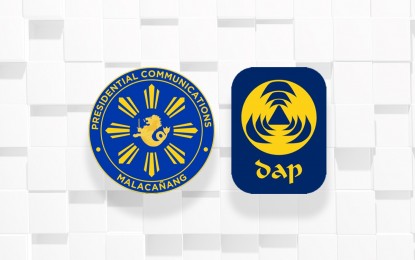 MANILA – The Presidential Communications Operations Office (PCOO) and the Development Academy of the Philippines (DAP) signed a Memorandum of Understanding (MOU) to formalize the creation of a Certification Course for Information Officers.
The virtual signing event was held last March 10 and streamed live on Freedom of Information (FOI) Philippines' Facebook page.
It was graced by PCOO Secretary Jose Ruperto Martin M. Andanar, DAP President and CEO Atty. Engelbert C. Caronan Jr., PCOO Undersecretary and FOI Program Director Atty. Kristian R. Ablan, DAP Graduate School of Public and Development Management Dean Dr. Lizan E. Perante-Calina, and DAP Consultant Dr. Archimedes C. Articulo.
The Certification Course's Technical Working Group includes representatives from the National Archives of the Philippines (NAP) and National Intelligence Coordinating Agency (NICA).
"I thank DAP for its consistent support and confidence in our projects and initiatives… when we started from square one to the rollout of the FOI 101 online course [in collaboration with Project SPARTA and Coursebank], and now with the certification course for our FOI officers," Ablan said in his welcome remarks during the virtual event.
He also expressed his appreciation to the partner agencies – NAP, NICA, and National Privacy Commission (NPC) – for sharing their expertise in co-building the course content.

"DAP and FOI PMO deserve all commendation for conceptualizing a comprehensive capacity development program in the midst of operational challenges brought by the pandemic and for envisioning means of institutionalizing FOI in government, through education," Andanar imparted in his inspirational message.
Andanar also reiterated his support for the passage of the FOI Law in Congress.

Caronan, for his part, underlined in his inspirational message the role of FOI in the empowerment of Filipino citizens to engage in an informed dialogue with the government.
"We hope the Certification Course may contribute to the full realization and institutionalization of the FOI Program in government," Caronan added.
Calina said being beneficiaries of a participative Filipino democracy "only shows half of the picture."
"People must combine their efforts to actively build this culture of democracy," she added.
She said the creation of this Certification Course for Information Officers will certainly align with the DAP-Graduate School of Public and Development Management's aim to advance a new kind of public administration where governance is not merely a management unit, but a real service to the Filipino public.

The DAP, NAP, NICA, NPC, and FOI-PMO will be working closely to co-develop the course content which includes the people's right to information, records management, Data Privacy Act, and classification of documents. The pilot testing and assessment of the course will be conducted in the 4th quarter of this year. (PR)