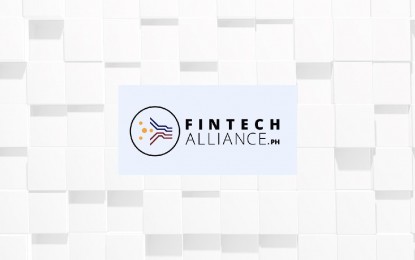 MANILA – The general public should practice heightened vigilance against cybercriminals as reported online scams in the Philippines continue to go up, an official of the trade association of key players in the financial technology industry in the country said on Wednesday.
"While opportunities abound for technologies to advance our digital shift in the financial system, the same opportunities are currently being exploited to do harm to individuals and to the economy as a whole," Fintech Alliance Philippines founding chair Lito Villanueva said.
Villanueva cited that the Covid-19 pandemic has pushed for the digital shift in financial transactions for almost everyone.
He said neophytes in the landscape are still navigating its features and are commonly susceptible to scams.
"Citizens should keep their guards up when it comes to online transactions and always check with relevant banks and institutions whenever they receive suspicious messages. This way, we can guard our own finances and in turn, ensure that our economy can better recover with less of the threat of cybercriminals hampering our recovery from the pandemic," said Villanueva, who also sits as the executive vice-president and chief innovation and inclusion officer of the Rizal Commercial Banking Corporation (RCBC).
Common scams
Data from the global think tank Cybersecurity Ventures shows that the impact of cybercrime is expected to generate USD6 trillion worldwide by 2021.
It is expected to reach USD10.5 trillion in 2025, it added.
In the Philippines, various cybercrime incidents have been reported throughout the pandemic that started a year ago.
On its website, the Philippine National Police (PNP) Anti-Cybercrime Group reported that there are 869 online scam cases from March to September 2020. This is higher by 37 percent compared to 633 in the same period in 2019.
Fintech Alliance Group warned that the number may be going in an upward direction since the community quarantine and lockdowns continue amid the pandemic.
"Some of the common online fraud schemes used by criminals include phishing or the use of emails that pose as from a credible institution in order to extract sensitive and private information that can be used to access one's debit and credit cards, digital banking accounts, and other financial accounts," Villanueva said.
A similar modus operandi includes smishing which uses SMS, and vishing, which relies on voice calls. (PNA)