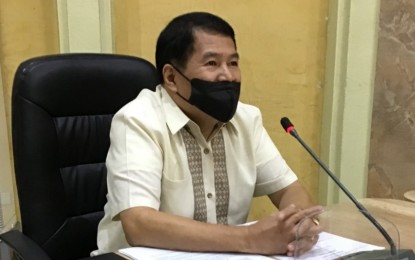 COTABATO CITY – To improve its capacity and to serve more people, a district hospital in Lanao del Sur must be upgraded, a lawmaker of the Bangsamoro Autonomous Region in Muslim Mindanao (BARMM) said Thursday.
Dr. Saffrullah Dipatuan, a member of the Bangsamoro Transition Authority (BTA) has filed a bill seeking to upgrade the Wao District Hospital (WDH) in Wao, Lanao del Sur to sufficiently cater to the health needs of its constituents and nearby towns.
In his BTA Bill No. 79, Dipatuan wants the hospital's current Level 1 status with a 25-bed capacity to be elevated to Level 2 with a 100-bed capacity.
He said his bill fulfills the mandate of Republic Act 11054 or the Bangsamoro Organic Law, which states that the regional government shall establish by law a general hospital system to serve the requirements of its people to ensure that the individual basic right to life shall be attainable through excellent and affordable medical services.
The hospital was created under Republic Act No. 3607 in 1979.
According to the 2015 census by the Philippine Statistics Authority, the town of Wao has 45,862 residents.
Dipatuan said the hospital has been serving more than its capacity as it provides health services not only to the people of Wao but also from the nearby towns of Amai Manabilang in Lanao Sur and from the towns of Banisilan and Alamada in North Cotabato, and Kalilangan in Bukidnon.
"It (hospital) caters to the health needs of Wao and the nearby provinces," he said.
Dipatuan's bill also seeks to upgrade the hospital equipment and salaries and operating expenses of the district hospital.
"It is the WDH's mission to provide quality health care services to its constituents," Dipatuan said.
Dipatuan's bill was supported by at least 40 members of the BTA parliament. The proposition is expected to be passed into law within two months. (PNA)