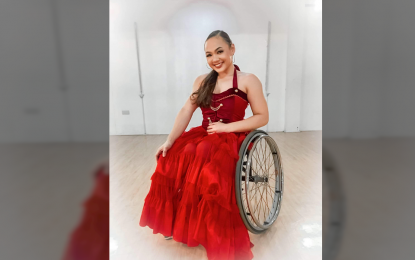 MANILA – A physically-impaired Filipina proved that her health condition and the coronavirus disease 2019 (Covid-19) pandemic are not a hindrance to hone her skills in dancing, taking it to the next level by joining a para dancesport team in the Philippines.
Anne Charlaine Santos was diagnosed with lumbar meningocele, but she did not let her disability stop her from pursuing her love for dancing.
A meningocele is a birth defect wherein a sac of spinal fluid without neural tissue is protruding from the spinal column, according to a definition posted on the website of the Washington-based University of Pittsburgh Medical Center.
In an interview with Philippine News Agency (PNA) on Saturday, Santos said she started dancing hip-hop and modern dance but eventually decided to try para dancing in December last year to get out of her comfort zone.Santos joined para dance to keep herself motivated and give hope to everyone who finds it difficult to follow their dreams.
"I started loving it," Santos, who turns 21 on March 21, told PNA. "Aside from I love to dance, I really want to inspire people through my dance. Gusto kong maging way ito para ma-boost 'yung self-confidence ng iba and to pursue what they really love (I want it to serve as a way to boost the self-confidence of others and pursue what they really love)."
Practice makes perfect
Para dancing provides an arena for athletes with a physical impairment to dance in a wheelchair with elegance and grace.
Formerly known as wheelchair dancing, para dancing began in 1968 in Sweden for recreational and rehabilitation purposes, based on the brief history cited on the official website of the international non-profit organization International Paralympic Committee.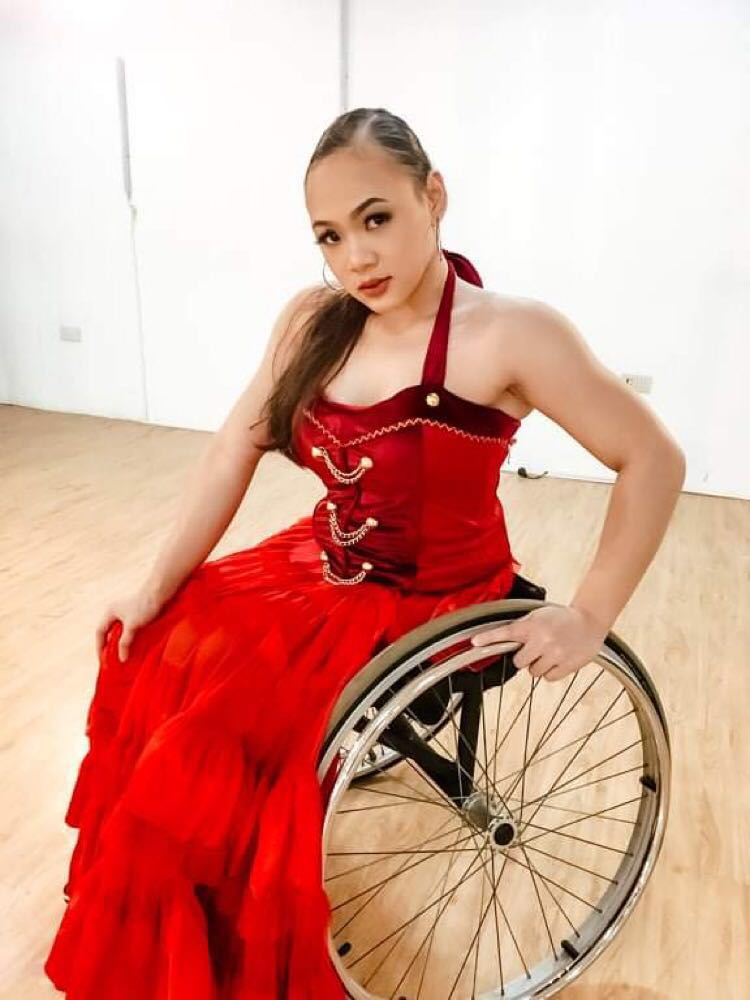 Para dancing later gained popularity, paving the way for the conduct of its first dancesport event in 1975 in Vasteras, Sweden.
Para dancers can dance waltz, tango, Viennese waltz, slow foxtrot, quickstep, samba, chacha, rumba, paso doble, jive, and freestyle.
Santos recalled that she was first asked to join the para dancesport team in the country in 2017. However, it did not prosper because she decided to focus first on her studies.
When the Covid-19 pandemic hit the country last year, Santos decided to accept the renewed offer to her to try para dancing.
"Siyempre, ginrab ko na po 'yung opportunity since wala din naman po akong ginagawa (Of course, I grabbed the opportunity since I am not busy)," she said.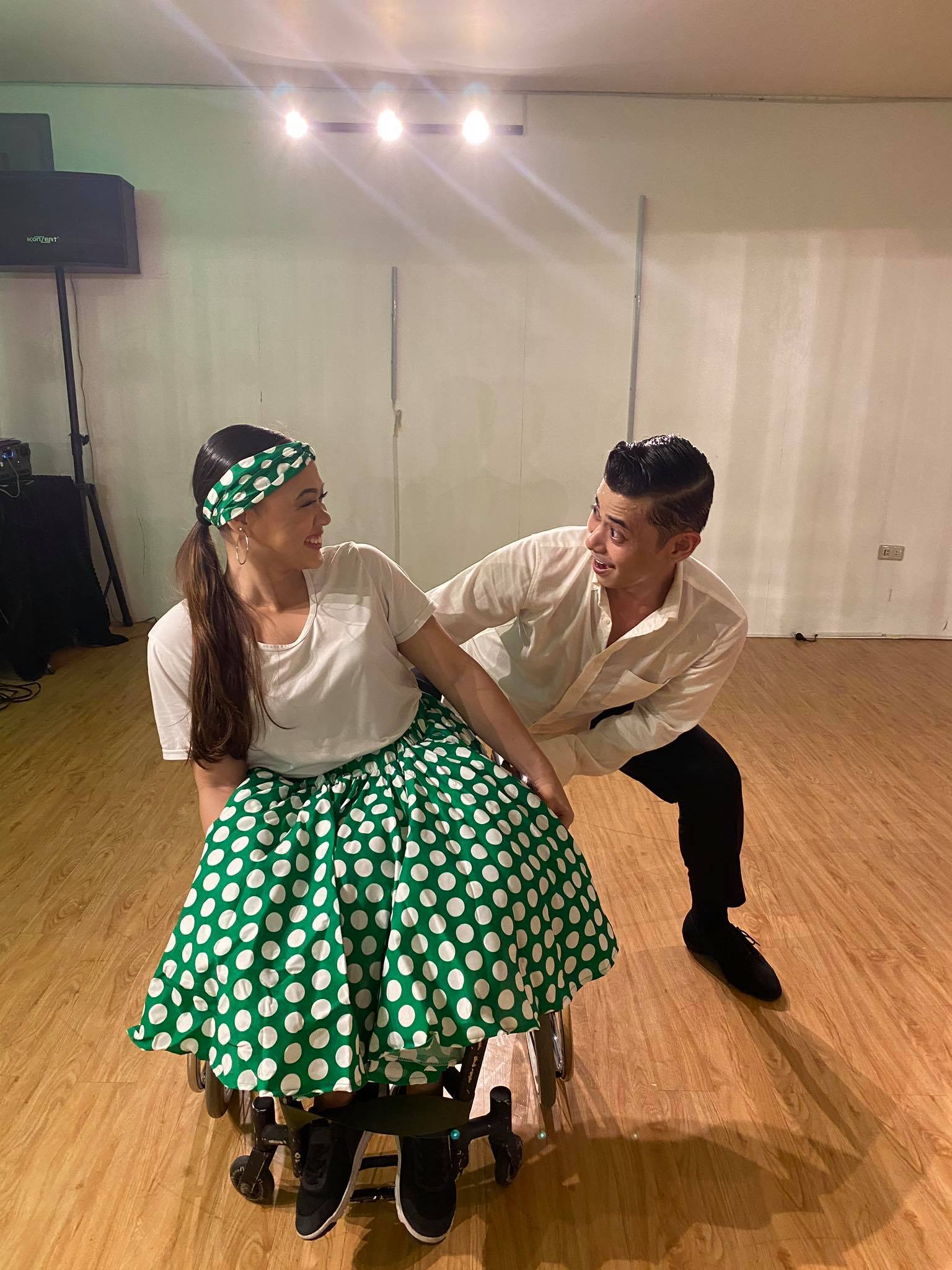 At first, Santos found it difficult to polish dancing in a wheelchair, but she was able to unlock another skill after spending three months practicing proper hand gestures and postures.
"Sabi nga nila (As they say), practice makes perfect," Santos said. "Okay po 'yung training. Siyempre, pressure din talaga minsan pero 'yun 'yung mas magpu-push sa'yo to do better (The training is good. Of course, you would feel pressured at times but that will push you to do better)."
Santos, who resides in Cavite, decided to stay at the house of her coach, Genice Marquez, in Pasig City so it would be easier for her to go to the studio in Marikina where she trains daily. There were also times when she would train all by herself.
Her perseverance and efforts bore fruit after her para dancesport team got invited on March 14 as a guest in a virtual para dancesport event in Taiwan.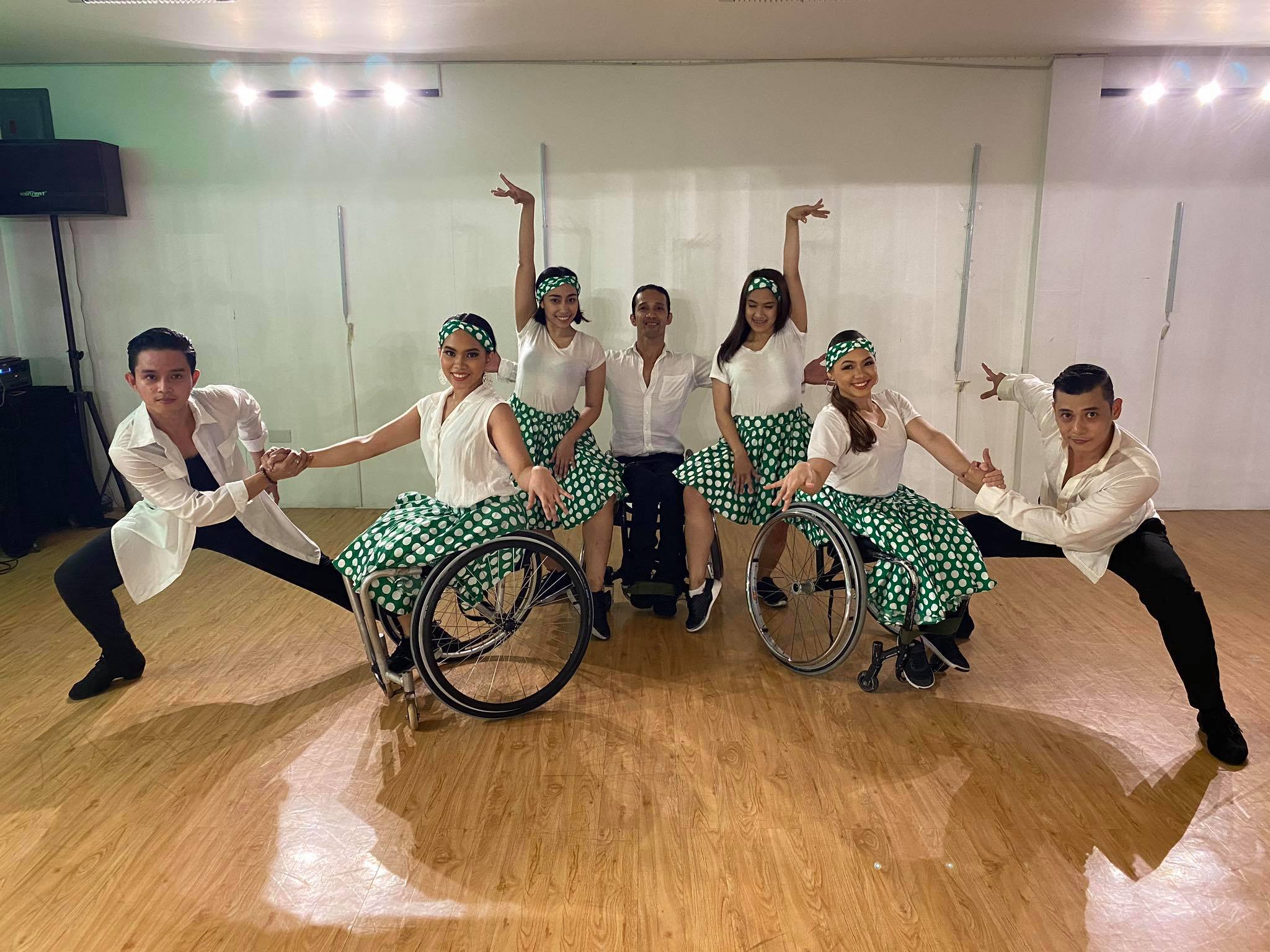 On March 19, Santos also joined the solo freestyle category in Taiwan's para dancesport competition. Results of the competition have yet to be released.
"Nakakakaba pero super fulfilling lalo doon sa solo ko. Sobrang worth it 'yung bawat training ko I was nervous but my experience was really fulfilling, especially when I did the solo freestyle. Each training I undertook is worth it)," she said.
Do what makes you happy
Santos also urged her fellow persons with disabilities (PWDs) to believe in their abilities and not be afraid to do what makes them happy.
"Sa mga kapwa ko PWD, just always do what makes you happy and huwag kayong mahihiyang i-showcase 'yung God-given talent niyo. I-pursue niyo and inspire people, hindi lang 'yung mga PWD but all the people na puwedeng makapanood sa inyo (To my fellow PWDs, just always do what makes you happy and do not hesitate to showcase your God-given talent. Pursue your talent and inspire people, not just PWDs, but all the people who can witness your talents)."
While encouraging PWDs to pursue their dreams, Santos reminded them to continue observing health protocols followed by the government because the threat of Covid-19 is still there.
"Don't be shy dahil sa disability niyo (because of your disability). Be proud and be brave to show your talent to everyone. And be healthy as always, lalo may pandemic ngayon (especially now that there is a pandemic)," Santos said. (PNA)