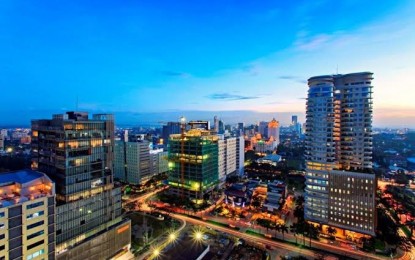 CEBU CITY – A homegrown developer here on Friday said the outlook for the condominium market in Metro Cebu has remained strong due to sustained demand.
In a virtual press briefing, the publicly listed company, Cebu Landmasters Inc. (CLI), announced a PHP3-billion investment to build a new condominium project in Mandaue City, the Mandtra Residences.
CLI said there is continued demand for housing among upwardly mobile professionals and entrepreneurs in the region.
It has entered into a joint venture deal with local firm Cebu Homegrown Developers Inc. (CHDI) to build this project.
"We want to strengthen our leadership in our home base and this joint venture enables us to have access to high value locations that allow us to offer a new generation of Cebuano entrepreneurs and professionals seeking upgraded living spaces," CLI president and chief executive officer Jose Soberano said.
CLI reported a strong sales take-up of the latest project, hitting almost 60 percent for the first tower.
"Our exceptional sales velocity indicates we are indeed meeting a highly felt need," he said.
With construction already underway, Mandtra Residences is a three-tower development on a 12,405-square-meter property in Mandaue City.
CLI executives said planning for this project took place at the height of the 2020 pandemic so the design placed a premium on healthy living and a balanced well-being with its array of amenities and lush open spaces.
The first tower is set for completion in 2025. Mandtra Residences will be the first in a planned series of projects from CHDI.
"Our partnership believes in the innate dynamism and abilities of Cebuano entrepreneurs and professionals and hope to meet their aspirations beginning with well-planned residential communities," Soberano said.
According to property consultancy firm Colliers International, Cebu's condominium stock as of the third quarter of last year is at 45,500 units, with 74 percent located in Cebu City.
The condominium stock is expected to improve by the end of 2023 to 70,500 units, with 67 percent still to be in Cebu City.
Condominium take-up and launches by the end of the first nine months of 2020 were 54 percent and 80 percent lower year-on-year at 4,000 units and 2,000 units, respectively, due to the coronavirus pandemic.
Meanwhile, the remaining condominium inventory in Cebu as of the third quarter is 8,700 units, with mid-income units making up 40 percent of the amount.
Colliers said the region's residential segment also suffered delays in completion last year due to the pandemic. (PNA)