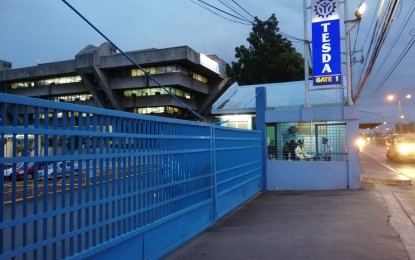 MANILA – Technical Education and Skills Development Authority (TESDA) Secretary Isidro Lapeña is encouraging the conduct of online training and assessment in Metro Manila and four nearby provinces while these areas are under the enhanced community quarantine (ECQ).
"We are encouraging the training centers and TVIs (technical vocational institutions) to continue their training and assessment through online, despite the suspension of face-to-face training and assessment. We would like the institutions to continue their operations and services, and not wait for the lifting of the suspension of face-to-face training and assessment," Lapeña told the Philippine New Agency in a Viber message.
TESDA announced on Monday the temporary halt in face-to-face training and assessment in Metro Manila, Cavite, Laguna, Bulacan and Rizal as these have been placed under ECQ from March 29 to April 4.
"This issuance applies to all training institutions in areas under ECQ, and areas where community-wide lockdowns were imposed by any LGU (local government unit). As early as May 2020, (TESDA) has already issued the guidelines in the implementation of flexible learning in TVET (technical and vocational education and training)," he said.
TESDA has announced the following options available: online application through TESDA mobile app and website; online enrollment; asynchronous e-learning programs such as TESDA Online Program or other open-source online/offline training courses; and online processing and issuance of National Certificates/ Certificates of Competencies (NCs/COCs) including certification, authentication, verification (CAV) of NCs/COCs.
"TESDA Technology Institutions have been implementing the blended learning modality since last year. This was a directive," Lapeña said. (PNA)