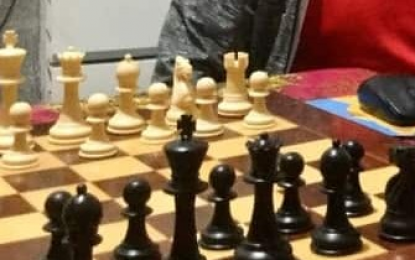 MANILA – With the recent spike of Covid-19 cases, government has imposed strict quarantine measures that put Philippine sports in the backseat again.
Not chess.
The National Chess Federation of the Philippines (NCFP) has launched several online competitions including the Luzon Leg of the Philippine Sports Commission-NCFP selection tournament unfolding Tuesday until Thursday.
The event, bankrolled by NCFP president and senior Deputy Speaker Butch Pichay, will serve as the first of a series of events culminating in the Grand Finals where the top men and women winners will earn spots to the national team where they will receive a monthly stipend.
Registration is free.
"This is an opportunity for a Filipino chess player to become member of the national team," said tournament director Grandmaster Jayson Gonzales in a news release on Monday.
After the Luzon Leg, the event will proceed to the Visayas staging slated April 13-15 and the Mindanao edition from April 20-22 with the winners qualifying to the quarterfinals (April 27-29), the semis (May 11-13) and the grand finals (July 2-4) where it will be done using a hybrid format of online and face-to-face games.
For inquiries, interested parties may contact Michelle Yaon at 0910-372-6152 or Susan Neri at 0933-550-5019.
The NCFP has also started the Marinduque Southern Luzon Leg of the National Age Group Championship over the weekend.
Also set this year are the Southeast Asian Games qualifying tournament, World Chess Olympiad selection tournament, National Seniors and National Championships that would be capped by the Battle of Grandmasters late this year. (PR)