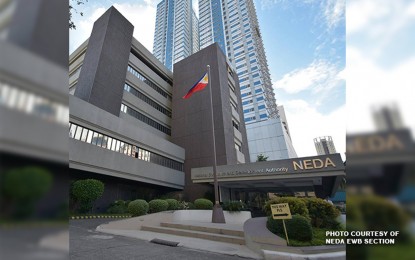 MANILA – The National Economic and Development Authority (NEDA) thanked President Rodrigo Roa Duterte and the Congress for enacting Republic Act 11534, or the Corporate Recovery and Tax Incentives for Enterprises (CREATE) Act, which will provide one of the country's largest stimulus measures ever for the benefit of micro, small and medium enterprises (MSMEs) that are reeling from the impact of the coronavirus disease 2019 (Covid-19) pandemic.
"The impact of CREATE is two-fold. First, it provides immediate relief to our MSMEs with a 5 or 10 percentage point reduction in the regular corporate income tax (CIT) rate. Second, it brings our corporate tax rate closer to our Asean peers and enhances our fiscal incentives system to help attract more foreign direct investments (FDIs), which will help generate more jobs and accelerate our recovery," acting Socioeconomic Planning Secretary Karl Kendrick Chua said in a statement Monday.
The CREATE law aims to make the corporate income tax system performance-based, targeted, time-bound, and transparent.
The key provisions of the law include the reduction of the regular CIT by 10 percentage points, or from 30 to 20 percent for domestic corporations with a taxable income of PHP5 million and below, and with total assets of not more than PHP100 million; the reduction of the regular CIT by 5 percentage points, or from 30 to 25 percent, for all other domestic corporations as well as foreign corporations currently paying the regular rate; and stronger governance in the grant and review of tax incentives through the oversight function of the Fiscal Incentives Review Board (FIRB), ensuring accountability and transparency.
"CREATE is an integral part of the economic recovery package, along with the Financial Institutions and Strategic Transfer (FIST) Act and the Government Financial Institutions Unified Initiative to Distressed Enterprises for Economic Recovery (GUIDE) bill. We thank the President and the Congress for approving this measure," Chua said.
The NEDA chief said amid the global contraction of FDIs due to the Covid-19 pandemic, CREATE will put the country in a better position to compete for investments. However, the gains from CREATE will be limited if we do not relax restrictions on foreign investments.
"To maximize the benefits from the enactment of CREATE, we urge Congress to urgently pass the amendments to the Public Service Act, the Foreign Investment Act, and the Retail Trade Liberalization Act this year. These bills will complement CREATE by easing restrictions on foreign investments," he added. (PR)