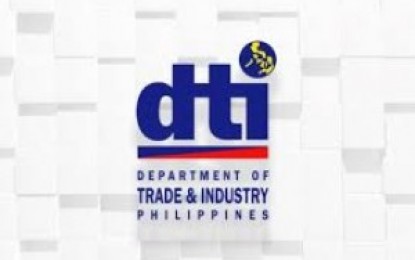 MANILA – The Philippines would like to secure the support of the 11 members of the Comprehensive and Progressive Agreement for Trans-Pacific Partnership (CPTPP), formerly the TPP, as the country eyes to join the trade pact.
Department of Trade and Industry (DTI) Undersecretary Ceferino Rodolfo told reporters in a virtual chat last week that their priority is to talk with CPTPP members that do not have free trade agreement (FTA) with the Philippines.
These countries include Canada, Chile, Mexico, and Peru.
"We expect the discussion with parties, where the Philippines does not have FTA with, to start on exchange of expectations when it comes to priority market access issues," Rodolfo said.
The country will engage with Chile through a Joint Economic Committee (JEC) to negotiate a preferential trade agreement, he said, adding that Canada's intention for an FTA with the Association of Southeast Asian Nations (Asean), where the Philippines is a member state, will also be helpful in the country's journey to joining CPTPP.
The DTI has yet to have talks with Mexico and Peru but eyes to calendar discussions with their counterparts from these Latin American countries, Rodolfo said.
Other CPTPP members are Asean countries, such as Brunei, Malaysia, Singapore, and Vietnam, as well as Japan, Australia, and New Zealand, which are part of the Regional Comprehensive Economic Partnership (RCEP), where the Philippines is a signatory.
"It would be critical for us to engage the CPTPP members that are currently not part or not a partner of the Philippines in FTA, so that's one. Second, is securing the full support of the CPTPP members, which are currently partners of the Philippines," he said.
Trade Secretary Ramon Lopez has directed trade officials to re-explore the opportunities for the country in joining the Trans-Pacific deal as part of his policy direction to support free, open, and fair trade to create investment and employment opportunities for the Philippines.
Rodolfo said Lopez has sent a letter to New Zealand Minister of Foreign Affairs and Trade Damien O'Connor on February 3, formally inquiring about the process to join the CPTPP deal.
New Zealand is the official depository for the CPTPP parties.
Meanwhile, Rodolfo said the country also expects the United States to join the CPTPP deal.
The trade pact was a focus of the Obama administration's strategic pivot to Asia.
However, the Trump administration backed out of the deal.
With Biden's presidency and the new US Trade Representative Katherine Tai, the US' intention to re-join the CPTPP deal is expected to be clarified in the coming months. (PNA)