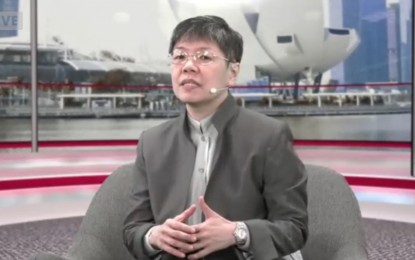 MANILA – Governments, including those of the Association of Southeast Asian Nations (Asean), need more targeted spending to boost the recovery of their economies from the pandemic.
Li Lian Ong, ASEAN+3 Macroeconomic Research Office (AMRO) group head and lead specialist, said the greater focus should be on "the segments that will drive and sustain growth going forward", among others.
"They need to avoid artificially supporting firms that are no longer economically viable… an alternative is to provide support to workers while they upskill to meet demand in the other more in-demand sectors," she said in a virtual briefing during the release of the Asean+3 Regional Economic Outlook (AREO) Wednesday.
In her presentation, Ong said economic recovery remains shrouded by uncertainties because of pandemic-related risks.
AMRO projects a 6.7-percent growth for ASEAN+3, which comprises 10-member bloc Brunei Darussalam, Cambodia, Indonesia, Lao People's Democratic Republic, Malaysia, Myanmar, the Philippines, Singapore, Thailand, and Vietnam plus China, Japan, and Korea, this year.
However, it forecasts a growth moderation to 4.9 percent in 2022.
For one, AMRO sees a 6.9-percent growth for the Philippine economy this year but it projects further growth acceleration to 7.9 percent next year.
Ong said pandemic-related risks are important to be looked into in the short-term because "we cannot really see the economic recovery until the virus is under control."
"So what is going to be important now is targeted containment that is decisive, effective, and proactive," she added.
During the same briefing, Marthe Memoracion Hinojales, AMRO economist and AREO lead author, forecasts global value chains (GVCs) to focus more "on resilience and not just efficiency," which she said, "is a prime characteristic of GVCs until we were hit by back-to-back shocks."
She projects the ASEAN+3 to be a prime destination of GVCs post-pandemic because of improvements in the infrastructure and labor sectors.
"It (Asean+3) is a good candidate for those seeking to diversify for resilience," she added.
Along with the geographical part of this issue is the importance of technology and its overall stake in the value chain.
"Users have become comfortable with the technology that was accelerated by the pandemic," she added. (PNA)