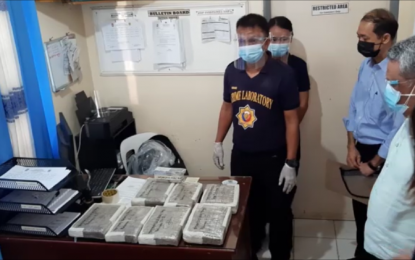 MANILA – The Court of Appeals (CA) reminded law enforcement officials to faithfully adhere to rules that will ensure the integrity of the chain of custody of evidence in drug cases.
The reminder was contained in a 23-page decision, dated March 29 and written by Associate Justice Dorothy Montejo-Gonzaga, where the CA Special 18th Division acquitted Fermin Remulta who was earlier found guilty by the Palompon, Leyte Regional Trial Court Branch 17.
"The evidence...failed to account who took possession of the seized sachets, and how they were handled after the arrest and until they arrived at the police station. The Court must conduct guesswork on how the seized drugs were transported and who took custody of them while in transit," the decision read.
Remulta was arrested in a 2012 buy-bust operation in Barangay Poblacion Del Sur, Villaba, Leyte with 1.42 grams of shabu. The police said he also tried to fight it out with apprehending officers.
The seized gun and ammunition kept in the Philippine Drug Enforcement Agency office were washed away during the onslaught of Super Typhoon Yolanda in November 2013 and could no longer be located.
The court pointed out that the rule on the chain of custody "expressly demands the identification of the persons who handle the confiscated items for the purpose of duly monitoring the unauthorized movements of the illegal drugs and/or drug paraphernalia from the time they were seized from the accused until the time they are presented in court."
The guidelines start from the seizure and marking of the illegal drug recovered from the accused by the apprehending officer and the turnover of the illegal drug seized by the apprehending officer to the investigating officer.
The steps are meant "to make them foolproof against adulteration or planting of evidence."
The court also noted that in the Remulta case, police operatives had the opportunity to contact representatives from the media and the Department of Justice, yet they failed to do so.
"The presence of the representatives required by law complements the rules on the chain of custody of the seized illegal drugs as their presence obviates planting and tampering of evidence," the CA said.
Buy-bust teams "should be more meticulous in complying with Section 21 of Republic Act 9165 (Comprehensive Dangerous Drugs Act) to preserve the integrity of the seized shabu, most specially where the weight of the seized item is a minuscule amount that can be easily planted and tampered with," the tribunal said. (PNA)