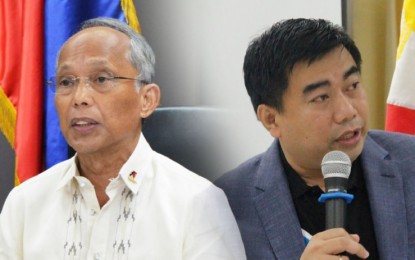 MANILA – The National Transmission Corp. (TransCo) has the highest dividend contributions to the national treasury among government-owned and controlled corporations (GOCCs) for the first quarter of the year.
The GOCC under the Department of Energy (DOE) said it has remitted PHP8.32 billion to the national treasury from January to March 2021 period.
TransCo said its first quarter remittance to the national coffer represents half of its net earnings from 2016 to 2019.
Melvin Matibag, president and chief executive officer of Transco, said the GOCC has realigned its budget to support the national government's Covid-19 response since the onset of the pandemic.
TranCo has provided immediate assistance to government hospitals in Quezon City and the Philippine Red Cross for the Covid-19 screening of Quezon City Police District, help locally stranded individuals to go back to their provinces, and relief efforts to vulnerable communities, he added.
"We are just doing our part to help our government address the needs of the people in this time of crisis. And we are happy to learn from the DOF (Department of Finance) that our remittances helped secure the resources for the important infrastructure projects of the government," Matibag said.
TransCo said it is also committed to remit PHP1.6 billion in the coming months.
Under the Republic Act 7656, GOCCs are required to remit 50 percent of their net income to the national treasury.
Meanwhile, DOE Secretary Alfonso Cusi has lauded the contributions of TransCo in the national government's fight against Covid-19 and in its "Build, Build, Build" program.
"Infrastructure projects are key drivers toward economic recovery and resiliency. It is imperative that the funds for their completion are secured. TransCo's income share will help cover the resources needed for government's social amelioration efforts," said Cusi. (PNA)