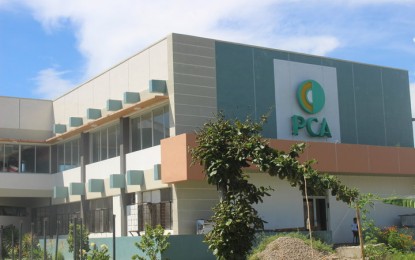 TACLOBAN CITY – The coconut scale insect (CSI) infestation in Anahawan, Southern Leyte is now manageable after the bug attacked the town's 5,000 nut-bearing trees since last year, the Philippine Coconut Authority (PCA) reported on Thursday.
The application of biological control measures has stopped the pest from further spreading outside Mainit village in Anahawan town, PCA Eastern Visayas regional manager Joel Pilapil.
"The impact of the integrated pest management protocol and the reduction of CSI population brought down the pest population at a level that biological control can sustain. We have not reached the point where we have to inject chemicals to the trunk to stop the infestation," Pilapil said in a phone interview.
The bug population has been reduced through regular harvesting of matured nuts, leaf pruning, spraying of organic chemicals, mass rearing and field releases of biological control agents, and fertilization to hasten recovery of infested trees and eventually increase yield, among others.
Infested areas in Mainit are declared to be under quarantine to prevent the further spread of the prolific pest.
The official believes that the pest reached Southern Leyte through the transport of whole nuts and planting materials from affected areas in the country.
An invasive and introduced species of scale insect, CSI attacks plant leaves as it feeds on sap directly drawn from the plants' vascular system.
The infestation starts with the yellowing of the lowermost leaves, followed by drying of all leaves and ultimately the death of the palm. (PNA)