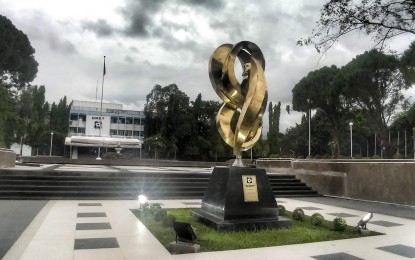 MANILA – The Department of Science and Technology (DOST) has approved a study that would explore possible treatment to help manage coronavirus disease 2019 (Covid-19), Secretary Fortunato de la Peña said Monday.
"We studied the proposal, the methodology, and approved the funding. Then we (will) monitor the implementation and see to it that the plan is followed. Later, we will see to it that the results will be put into use," he told the Philippine News Agency.
In an interview, DOST-Philippine Council for Health Research and Development (PCHRD) executive director Jaime Montoya said that the procaine- methylprednisolone will be used is similar to dexamethasone for severe cases of Covid-19.
The formulation is being done by the University of the Philippines (UP) Manila College of Pharmacy, he said, adding that the formulation needs to be standardized first before the conduct of clinical trial since these are already approved and available drugs.
"Standardized (formulation) means regardless of whoever uses the formulation in whatever setting, we are sure that the dose is consistent and correct," Montoya explained.
Montoya said the formulation will really manage patients with complications and prevent death.
Saying that dexamethasone is already accepted based on the clinical trials done in the United Kingdom, Montoya said it really reduces death in severe Covid-19 cases, especially those on ventilators.
"The methylprednisolone is also a steroid similar to dexamethasone, and we want to see if the effects on Covid will be the same," Montoya said.
De la Peña, meanwhile, said the DOST has allocated PHP5.98 million for the formulation part of the study.
Once approved for a clinical trial, it will be held at the De La Salle University Medical Center in Cavite, he said. (PNA)