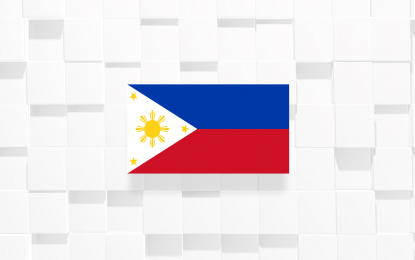 MANILA – Did you know that April 15 is replete with many significant events in Philippine history, particularly during the Spanish, American and Japanese occupations, or even after the country gained complete independence in 1946?
For instance, a glance at the April 15 entries in the 1998 Centennial Edition of the Philippine Almanac published in September 1998 by Filway Marketing Inc. of Hector O. Tagaysay and the Children's Communication Center, then headed by now National Artist for Literature Virgilio S. Almario, would show that on this date in 1948, President Manuel A. Roxas, the fifth president of the Philippines (1946-1948), died of a heart attack while speaking during a visit to the then Clark Air Base in Pampanga.
It was in honor of Roxas that the then capital town of Capiz province was renamed Roxas City under Republic Act No. 603 on April 11, 1951. Roxas, who was born in Capiz on Jan. 1, 1892, took his oath as president on July 4, 1946.
On April 15, 1947, the Philippine National Red Cross (PNRC) (now Philippine Red Cross) was established through R.A. No. 95. Named as its first head was Mrs. Aurora Aragon Quezon, widow of the first Philippine Commonwealth President Manuel L. Quezon. Before World II, PNRC was just a branch of the United States Red Cross, an international organization that helps people worldwide during disasters and calamities.
On the same date (April 15) in 1962, then Manila City Mayor Arsenio H. Lacson died of a heart attack. He was honored by the city government with the renaming after him of Plaza Goiti in Sta. Cruz district, the Lacson Underpass in Quiapo, and the former Gov. Forbes St. in Sampaloc as A. H. Lacson Ave.
On April 15, 1975, the Kabataang Barangay (KB), a nationwide youth organization was created by the administration of then President Ferdinand E. Marcos. All Filipinos aged 15 to 21 years were automatic members of this body.
Its top officials were also ex-officio members of the city and municipal councils. The KB was abolished after Marcos was deposed in February 1986.
Much earlier, during the Spanish occupation of the Philippines, the first vaccine against smallpox was brought to the Philippines by a Spanish expedition led by Dr. Francisco Xavier Balmis.
He started a smallpox vaccination program which made the vaccines available throughout the country by 1808 and helped reduce the mortality rate during subsequent epidemics. (PNA)