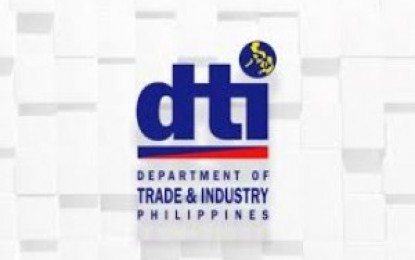 MANILA – The Department of Trade and Industry (DTI) and its attached agency, the Technical Education and Skills Development Authority (TESDA), said the government has programs for overseas Filipino workers (OFWs) who were displaced due to the pandemic.
In a virtual presser on Friday, DTI and TESDA executives said OFWs could benefit from the government's National Employment Recovery Strategy (NERS).
One of the strategies under NERS is the reskilling and upskilling of local talents, which TESDA could provide.
"In TESDA, OFWs is one of the priority clients," TESDA deputy director general Lina Sarmiento said in Filipino.
To reach out to more OFWs, Sarmiento said TESDA has established OFW Desks in all its offices nationwide, while its TESDA app has a special button for enrollment and assessment of OFWs.
"In addition to that, our OFWs have their own expertise. They have the talent and experience they gained abroad, and that's a big help for TESDA because we invite some of them to join us to teach or train in TESDA programs," she added.
For instance, TESDA now has a training program for scaffolding works inspection through the help of an OFW.
Jobs for scaffolding works inspection are in demand abroad but the country lacks a training program for this skill.
TESDA is also partnering with an OFW who has expertise in boat making to create a training program for it.
"We don't only give training opportunities, but we also invite them to join us and provide knowledge to our countrymen," Sarmiento added.
Meanwhile, Bureau of Small and Medium Enterprise Development director Jerry Clavesillas said the DTI targets to boost its livelihood program to preserve and recover businesses and avoid job shedding amid the pandemic.
"In the case of DTI, our primary concern is to recover business because we all know that the source of employment is generally the enterprises," Clavesillas said.
He said OFWs could tap DTI for entrepreneurship training.
They can also integrate their expertise from their experience as OFWs in their entrepreneurial journey, he added.
Clavesillas said DTI's financing arm, the Small Business Corp., also provides loans for displaced OFWs who would like to start their business here.
Department of Labor and Employment Assistant Secretary Dominique Rubia-Tutay has encouraged displaced OFWs to look into employment opportunities provided by the government.
The NERS task force will be holding an online job fair on May 1, Labor Day.
Tutay said the government does not take away Filipinos' rights to explore employment abroad.
However, border restrictions in other countries prevent OFWs from going back to their jobs, she added. (PNA)