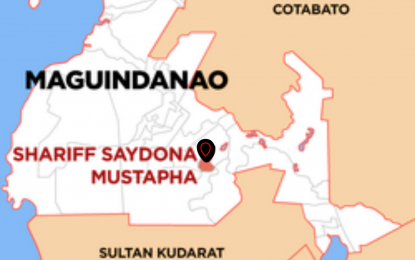 COTABATO CITY – Four followers of wanted local terrorist Abu Toraife of the Bangsamoro Islamic Freedom Fighters (BIFF) were reported killed in a continuing artillery attack in the borders of Maguindanao and North Cotabato provinces.
Lt. Col. John Paul Baldomar, speaking for the 6th Infantry Division, said Saturday the artillery attacks were "surgical in nature and preemptive."
"This is to prevent a similar incident last month in Barangay Kitango, Datu Saudi Ampatuan town where a big group of Bangsamoro Islamic Freedom Fighters has converged and launched attacks against non-combatants," he said.
The target of artillery offensives was a remote area in Shariff Saydona Mustapha, Maguindanao, specifically near the marshland bordering North Cotabato where about 100 BIFF men were massing on Friday.
"The locals pinpointed to soldiers where the slain terrorists were buried in Shariff Saydona municipality," Baldomar said.
He said there are reports that Abdulmalik Esmael alias Abu Toraife was wounded in the preemptive attack but has yet to be confirmed.
Baldomar said the artillery attacks and combat operations were duly coordinated with the local officials.
No evacuation of non-combatants was monitored, he added.
Local officials confirmed to military authorities that at least two BIFF members were immediately buried by the BIFF as the military continue its clearing operation in the area. (PNA)