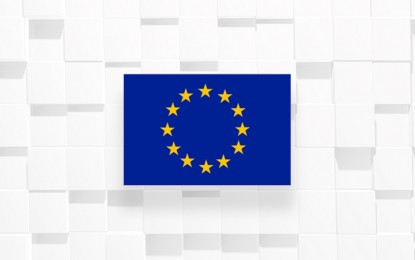 MANILA – The European Union (EU) on Saturday opposed any unilateral actions in the South China Sea (SCS) as it cites the recent swarming of Chinese vessels at the Julian Felipe Reef, an area located within the Philippine exclusive economic zone (EEZ).
The bloc said tensions in the South China Sea, including the recent presence of large Chinese vessels at Julian Felipe Reef, also called the Whitsun Reef, "endanger peace and stability in the region."
"The EU reiterates its strong opposition to any unilateral actions that could undermine regional stability and the international rules-based order. We urge all parties to resolve disputes through peaceful means in accordance with international law, in particular UNCLOS (United Nations Convention on the Law of the Sea), including its dispute settlement mechanisms," it said in a statement.
It also renewed its recognition of the landmark 2016 Permanent Court of Arbitration award, which invalidated Beijing's expansive claim called the nine-dash line on the South China Sea.
"The EU is committed to secure, free and open maritime supply routes in the Indo-Pacific, in full compliance with international law, in particular the UNCLOS, in the interest of all," it said.
The bloc said it also looks forward to a binding Code of Conduct in the South China Sea and asked all parties to produce a document that does not prejudice the rights of other states outside the region.
"The EU supports the ASEAN-led process towards an effective, substantive and legally binding Code of Conduct, which should not prejudice the interests of third parties. The EU urges all parties to pursue sincere efforts towards its finalization," it said. (PNA)