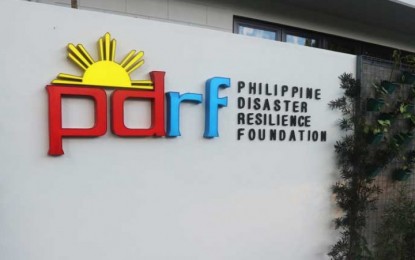 MANILA – The Philippine Disaster Resilience Foundation (PDRF) bared its various projects supporting micro, small, and medium enterprises (MSMEs) amid the Covid-19 crisis during a recent online forum.
Among the PDRF initiatives are the MSME Guidebook, a comic book on business continuity, and the Sikap (Synergizing Recovery Initiatives, Knowledge, and Adaptation Practices) Programs for MSMEs.
Sikap is a unified online resilience hub that provides information on the latest available loans, programs, and online events.
It is an interactive journey tracker where users can earn badges after completing activities related to building their resilience. This gamified approach to learning is the only one of its kind.
"Supporting the public sector and adopting a whole-of-society approach, PDRF champions initiatives that help support businesses, more specifically MSMEs, as they face the brunt of the destruction caused by various crises," PDRF executive director Veronica Gabaldon said.
Business industry leaders and experts will provide mentorship opportunities to various MSMEs under the Sikap program, which was created in partnership with the United Nations (UN) Development Programme, the UN Office for the Coordination of Humanitarian Affairs, and the Connecting Business Initiative.
According to the latest PDRF report, MSMEs form 99.6 percent of registered establishments in the country and contribute 62.6 percent to the labor force.
They often lack the resources to develop long-term strategies and to manage risks comprehensively, the report gathered.
"If we can all work together, we have the opportunity to revive small businesses and give our people a chance to rebuild their lives and recover their future," PDRF President Butch Meily.
Republic Act 11494 or Bayanihan 2 (Bayanihan to Recover as One Act) allocated PPH15.5 billion for low-interest loans to MSMEs.
Republic Act No. 11534, or the Corporate Recovery and Tax Incentives for Enterprises (CREATE) Act, meanwhile, features one of the country's largest stimulus measures ever for MSMEs.
It provides immediate relief to MSMEs with a 5 or 10 percentage point reduction in the regular corporate income tax rate (CIT).
From 30 percent, CIT is reduced to 20 percent for domestic corporations with a taxable income of PHP5 million and below and with total assets of not more than PHP100 million.
CIT also reduced by five percentage points, or from 30 percent to 25 percent, for all other domestic corporations, as well as foreign corporations currently paying the regular rate.
In collaboration with national government agencies, PDRF also works toward Disaster Risk Reduction Management.
The forum, held in coordination with the European Chamber of Commerce of the Philippines, likewise tackled the impact of climate change, how best to adapt to the global crisis, disaster preparedness programs, preparation of businesses against natural disasters, climate change resiliency for the Asia-Pacific Region, and underlying disaster risk precautions. (PNA)