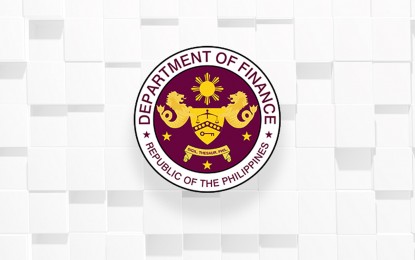 MANILA – The Department of Finance (DOF) is proposing the 75 percent increase of government-owned and controlled corporations' (GOCCs) mandated dividend to the national government to boost financing for economic revitalization programs.
"To raise more funds for our economic recovery, we are proposing to increase the mandated dividend remittances of GOCCs to the National Treasury from the current 50 percent to at least 75 percent of their net earnings," DOF Secretary Carlos Dominguez III said in his speech during the virtual "Sulong Pilipinas: pre-SONA of the Economic Development and Infrastructure Clusters" forum on Monday.
Republic Act (RA) No. 7656, otherwise known as the Dividend Law, mandates GOCCs to declare and remit to the national government at least 50 percent of their annual net income as dividends.
Dominguez presented proposed amendments on RA 7656 in a letter to House Speaker Lord Allan Velasco dated April 15, 2021, a copy of which was shared by the former to journalists Monday.
Aside from hiking the minimum dividend remittances, Dominguez is also proposing that the remittance be in cash form, and not stock or property dividend.
"Additional dividends may be collected out of accumulated earnings," the proposed amendment shows.
During the press conference during the virtual event, Dominguez said recommendations to increase GOCCs' minimum dividend rate is part of the options being looked into to finance the planned Bayanihan 3.
The other financing option for the planned stimulus measure includes cutting non-essential government expenditures, he said.
Dominguez said DOF executives are in talks with lawmakers on the proposed stimulus program.
"Together, we are exploring additional sources of revenue to mitigate the impact of an expenditure program on our fiscal deficit," he added. (PNA)