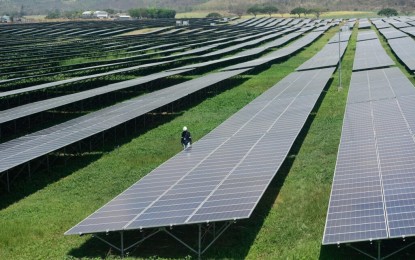 MANILA – Despite the rise in coronavirus disease 2019 (Covid-19) cases that pushed for stricter community quarantine measures in Metro Manila and four nearby provinces, Aboitiz Power Corp. (AboitizPower) remains optimistic for its business for this year.
"We are bullish about our prospects for 2021," AboitizPower president and chief executive officer Emmanuel Rubio said in a press conference following the annual stakeholders' meeting of Aboitiz Equity Ventures Monday.
Rubio said despite the NCR Plus -- National Capital Region, Bulacan, Cavite, Laguna, and Rizal -- being brought back to stricter community quarantine status, the company did not see significant drop in power demand compared to the first enhanced community quarantine last year.
The company announced a PHP23-billion capital expenditure (capex) for this year which will be used on the completion of GNPower Dinginin and its battery storage projects.
"As we have reported at the onset of (the) pandemic, we went on a cash reservation mode. We forego the two projects that we had in Vietnam... And we've significantly reduced our capex for some projects in the Philippines. But we continued on with the GNPower Dinginin, and happy to report that we are progressing very well," Rubio said.
He added the firm has secured Energy Regulatory Commission's (ERC) approval to dispatch 668 megawatts from GNPower Dinginin.
Rubio said there are bright prospects for renewable energy.
AboitizPower targets 3,900 MW renewable energy capacity by 2030, he said.
"But mainly in the renewable energy project that we have, a significant portion obviously will come from solar," Rubio said.
He said AboitizPower is also keen to explore opportunities in gas, while not closing its doors for prospects in coal power plants despite the government's moratorium on new coal power projects.
"In fact, as we speak, we already have a team looking at our gas option. We are looking at a very early stage, feasibility studies for gas on at least two locations," he added. (PNA)