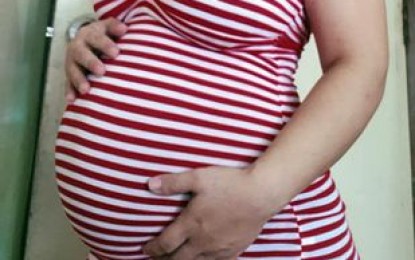 BAGUIO CITY – The Commission on Population in the Cordillera Administrative Region (POPCOM– CAR) is advising parents and teachers to be involved and know the schedules and activities of young children and students as a deterrence to prevent teen pregnancies.
Magdalena Abellera, POPCOM – CAR Regional Director, on Wednesday said anything unusual such as sudden change in the normal schedule of activities or behavior of teenagers could be an alarm that must be looked into.
She said that while parents are busy with their work, finding time to be with their children is a must.
Abellera said that statistics show that the region has recorded a 46 percent increase in teen pregnancies from 2019 to 2020.
Data provided to the Philippine News Agency shows that there were 2,422 youths aged 11 to 19 years old who got pregnant in 2020, much higher than the 1,654 data in 2019.
Benguet recorded the most incidence of teen pregnancies logging a 272 percent increase, or from 97 incidences in 2019 to 361 in 2020. Apayao followed with 141 percent, or from 157 incidences in 2018 to 379 in 2020.
Abra recorded a 62 percent increase with 238 cases in 2019 to 386 in 2020; Ifugao has 255 incidences in 2019 and 329 in 2020; while Baguio City recorded 350 cases in 2019 and 445 in 2020.
On the other hand, Kalinga and Ifugao recorded a drop in cases in 2020. Kalinga listed 418 cases in 2019 and 225 in 2020, while Mountain Province recorded 297 in 2020 from 469 in 2019.
Records also show that there were 21 live births in 2019 and 20 live births in 2020 involving children and teeners aged 10 to 14.
"We still have very young girls becoming pregnant and having (a) baby. The youngest in the Cordillera in 2019 was 11 years old. We are still confirming the age of the youngest mother in 2020," Abellera said.
Abellera said they are now conducting training for teachers on teen pregnancies to allow them to help abet the problem by incorporating the topic in their lecture.
POPCOM also holds training for counselors, barangay health workers, and population volunteers.
She said lobby groups must also push the creation of legislative policies to further protect young mothers and the youth from becoming teen parents.
Abellera said they want to boost parent-teen talk groups as well as peer interventions like life skills programs as a prevention measure.
"Parents should be able to say if may ginagawa na ang anak (the child is doing something)," she said.
However, when teen pregnancy already exists, she said the focus is to prevent a succeeding pregnancy.
"Especially for the young mothers who is already living in with the man, as much as possible we would like to avoid another pregnancy so that the young mother can still have the chance to care for herself and hopefully finish a degree and have a better future," she said.
"It is equally important that the civil society, the community and especially parents and family members to help protect the children in experiencing teenage pregnancies," she added. (PNA)