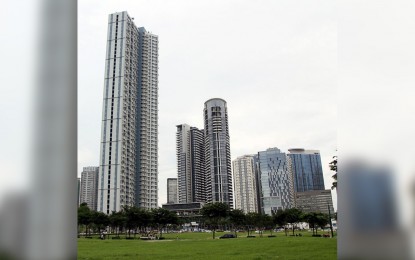 MANILA – The Asian Development Bank (ADB) expects the Philippine economy to recover with a growth of at least 4.5 percent this year and 5.5 percent in 2022.
The country's gross domestic product (GDP) projections assume a modest fiscal expansion, especially through infrastructure spending and social assistance, coronavirus disease 2019 (Covid-19) vaccination advancing in the second half, and a global economic recovery, according to the Asian Development Outlook (ADO) 2021 released Wednesday.
"This does tell us that the economy is on recovery," ADB Philippines Country Director Kelly Bird said in a virtual press briefing.
Bird said this year's growth forecast factored in the reimposition of strict community quarantine in Metro Manila and some neighboring provinces amid rising infections, which delayed the reopening of the economy.
"(But) this is not unique to the Philippines. The same huge surges in the spread of the virus (happen) in most other countries," he said.
The ADB made a 6.5-percent growth forecast for the Philippines last December.
Bird said new estimates range between 4 percent to 6.5 percent, and reflects the heightened uncertainty about how the pandemic will unfold globally and domestically in 2021.
He cited drivers of growth this year including big spending on public infrastructure with large employment multipliers, moderate pick up in household spending, increase of exports of goods with global recovery, and fiscal policy expansionary by 1.3 percentage points of GDP supported by accommodative monetary policy.
Bird said there were more construction activities at the end of fourth quarter last year and this year as the economy reopens to boost "productivity and those multiplier effects will be much larger."
"Private investment will remain subdued due to excess industry capacity and firms begin repairing damaged balance sheets," he added.
However, Bird said downside risks include the global shortages in vaccine supplies that can delay the Philippine national vaccine rollout, while the Mandanas ruling may affect public spending in 2022.
He said wealthy nations have stockpiled vaccines which can create further delays in the rollout of the vaccination program, affecting the Philippines and other developing countries.
"The target is reaching 60 to 70 million Filipinos vaccinated by the end of this year. If substantial progress is made earlier, that would have a boost on consumer and business confidence and that would lead to higher growth," he said.
The country's GDP shrank a record 9.5 percent in 2020 as tough coronavirus restrictions caused a decline in economic activities.
The Supreme Court has affirmed the Mandanas ruling on higher internal revenue allotments to local government units.
"Because of this some functions of the national government will be devolved, including local infrastructure projects, such as school buildings and social protection programs. The concern is that transitioning these functions may temporarily disrupt the implementation of public programs. Transition plans being prepared by the government will be crucial to facilitate the devolution and delineation of functions," the ADO 2021 said.
Meanwhile, the ADB forecast the country's inflation rate to rise to 4.1 percent this year, up from 2.6 percent in 2020, on the recent buildup of price pressures amid rising global commodity prices and other supply-side factors, including African swine fever.
"The government has taken measures to tackle price pressures from pork supply disruptions. A price ceiling for pork and chicken was set from February to early April, and the government approved in April lower duties on imported pork for one year. This will help ease the transitory impact on prices, and inflation is forecast to ease to 3.5 percent in 2022," the report added. (PNA)