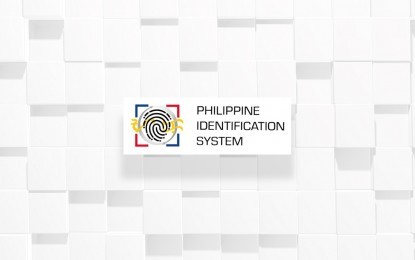 DAVAO CITY – The establishment of the Philippine Identification System (PhilSys) would raise the country's competitiveness in the digital economy.
"Philippine Identification System or PhilSys aims to promote a central digital identification system in the country that will be the way to a digital economy," National Statistician Dennis S. Mapa in a recent statement said.
Mapa noted that amid the internet revolution, "in all probability everything will be digital including the economy. It is at this point where PhilSys becomes useful because transactions and documentation will be done through the internet."
He said PhilSys can help facilitate access to services and transactions "because physical requirements such as personal appearance, documents, or cash are no longer needed."
Several businesses and even small entrepreneurs have already shifted to digital platforms due to the quarantine restrictions brought about by the Covid-19 crisis.
Most noticeable among these are the online sellers and those who transitioned from regular to online jobs.
PhilSys gathers 10 basic demographic information of the Filipino and resident alien registrants. It also captures biometric information in the form of a front-facing photograph, fingerprints, and the iris scan of a registrant.
It has three components to maximize data security and effectiveness: the PhilSys Number or PSN, which is the registrant's randomly generated and permanent identification number.
The PSN contains highly sensitive data and should remain confidential.
The PhilID or the physical ID card, which will contain the registrant's demographic and biometric information. It also has the PhilSys Card Number (PCN) that will be used for transactions to protect the PSN.
The PhilID and PSN would help fast track the services and transactions, Mapa said, adding that it is a valid proof of identity that makes transactions and accessing services easier and faster.
The Philippine Statistics Authority (PSA) recently announced that more than 28 million Filipinos have passed through Step 1 of PhilSys registration as of March 31, 2021. These include the 17.3 million registered this year 2021.
Signed into law by President Rodrigo R. Duterte in August 2018, Republic Act 11055, or the Philippine Identification System Act, aims to establish a single national ID for all Filipinos and resident aliens.
The national ID shall be a valid proof of identity that shall be a means of simplifying public and private transactions, enrollment in schools, and the opening of bank accounts.
It will also boost efficiency, especially in dealing with government services where people will only need to present one ID during transactions. (PNA)